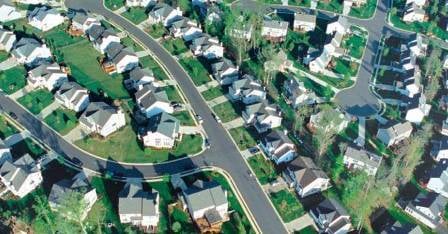 Infrastructure evolution is top of mind for most operators as their networks need to meet the surge in data demand to keep up with video services and mobile devices accessing their networks. Current networks still have substantial bandwidth capacity potential; however, if operators plan to stay competitive and support future growth, they must devise a plan that evolves their current networks from a hybrid-fiber coaxial (HFC) platform to a converged optical platform delivering Ethernet/IP-based services to the user. However, this evolution will vary from operator to operator based on available capital, competition and the current state of their network.
Service providers have legacy coaxial cable infrastructures that support commercial services for small and medium-sized businesses, as well as enhanced broadband services to residential subscribers. With limited CapEx and pressure to reduce OpEx, providers are searching for a logical upgrade path that is not possible solely with copper cables and that is not a relatively expensive fiber overlay. Operators must consider the deployment of a combination of coaxial cables, fiber cables, conduit and microducts as a single element. This reduces installation costs because multiple conduit and cable pulls are eliminated by single sheath construction.
Two recent videos from the Broadband Technology Report discuss these topics with our own Kevin Wilkes and Brad Edwards, describing what cable and broadband operators can do to keep up with their subscribers' increasing bandwidth and data demands.
Multi-media installations using coax along with fiber and/or microducts under one sheath provide a simple solution with an upgrade path for future growth. This solution provides design flexibility allowing for deployment of coax now or later with fiber deployment now or later. This solution allows providers to perform construction once, keeping property owners happy and avoiding multiple construction permits and minimizing OpEx.
With the installation of drop coaxial cabling to the user remaining the predominant media, potentially with a microduct(s) available for future fiber deployment, understanding this infrastructure technology remains a core competency of operator personnel. The CommScope Infrastructure Academy's SP1100 Broadband Drop Installation Fundamentals course provides students with knowledge and guidance in the key areas required to perform coax installation and troubleshooting.
Have you considered future proofing your cabling infrastructure using microducts?