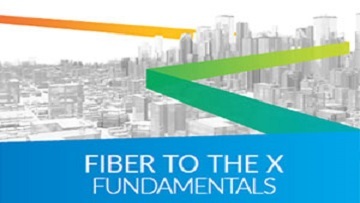 Usually when readers hear about the debut of a new book, they wait in line for signed copies or follow the author on book tours. But our readers are in luck. We have a new eBook available for a free download. No waiting in lines (but we can sign a copy if you really want!)!
This is our "Fiber to the X Fundamentals" eBook. It's a great resource for learning about fundamental FTTx notions, different network architectures, making a business plan work and reading about real-life fiber deployment case studies. And the best part is that it brings insights from all regions to your fingertips.
This project is a long time coming, as this is the culmination of various customer requests and real-world experience from the last 30 years. That's a long time to really get to know your industry and your craft, and we have an entire fiber team to thank for putting it all together. We like to think we know a thing or two about all things FTTx, including a look back at what we've learned in those three decades.
CLICK TO TWEET: Hot off the (proverbial) presses! It's CommScope's new FTTx eBook.