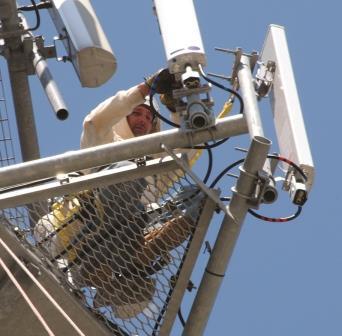 More and more mobile devices are gobbling up wireless bandwidth on a daily basis. Just think about how many portable devices you have at home that you and your family use to connect to the Internet. Those devices might include smartphones, tablets, game consoles and cameras. All of these could need at least one connection during the day and some would need to be connected all day long.
Devices like smartphones are driving the massive increase in demand for wireless bandwidth, and the problem is growing as bandwidth hungry, multi media devices like tablets continue to grow in popularity.
Growth in data traffic is putting immense strain on operators' networks. To increase capacity in wireless networks, operators have a few primary tools at their disposal including:
Adding cell sites is an effective but expensive approach to adding capacity. In general, adding new real estate is time consuming and increasingly prohibitive.
Adding sectors such as changing from three sectors to six sectors is a useful way to approximate the introduction of new cells, though managing interleave interference is critical for optimal performance.
Adding spectrum directly adds to capacity, though it is also an expensive option. US operators recently pledged over $40 billion during the AWS-3 spectrum auction.
Improving spectral efficiency by evolving to new air interface capabilities such as LTE (Long Term Evolution), the 4G standard that is particularly adept at using bandwidth without increasing control channel overheads.
Using smart antennas to provide the next substantial increase in throughput. By "smart antennas" I'm referring to adaptive antennas such as those with electrical tilt, beam width and azimuth control that follow relatively slow-varying traffic patterns, as well as the so called "intelligent antennas" that can form beams aimed at particular users or steer nulls to reduce interference. Finally, there are Multiple-Input Multiple-Output (MIMO) antenna schemes.
How these tools can be best selected and deployed relies on an intimate knowledge of the RF Path, its components and the technology. These technologies are discussed in the new CommScope Infrastructure Academy SP6500 RF Wireless Infrastructure Fundamentals course. Interested in getting to know what impacts the RF path? Get CommScope Certified today.