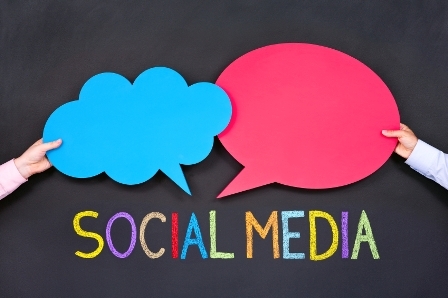 This blog is visited an average of nearly 10,000 times monthly by people from all reaches of the world. In addition, the content posted here by CommScope's various subject matter experts-and an occasional third-party author-generally are shared by readers to their Facebook, LinkedIn and Twitter feeds anywhere from 20 to upwards of 100 times per post.
We appreciate our readers and followers, and thank you so much for rewarding our hard work with your loyalty and feedback. This blog is for you and we strive every day to post content that you will find informative, relevant and worth sharing.
As I perused some analytics for our blog, Twitter and LinkedIn accounts recently, I got to thinking about the use of social media by individuals within the business world. As these channels evolve, applications get developed and people dive deeper into its use. It is almost impossible to keep up with all that is new and, most importantly, how we as individuals can best use social media to our advantage.
So, let's discuss. How does social media help you in your current job? What recommendations can you offer to help others benefit from its use? Which hot tips on blogging or using Twitter, LinkedIn, Facebook or others can you share with your fellow readers? Are there any topics you want to read more about in this space?
I look forward to your insights in the comments section below. Remember, it is the season of giving.