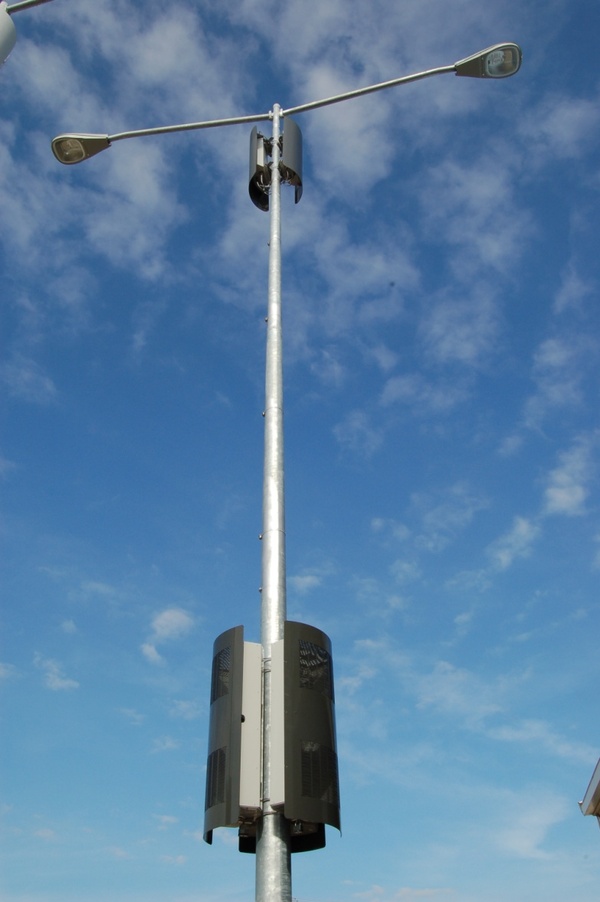 CommScope just announced its new Metro Cell Concealment Solution, which targets light poles for installing low-power cell sites in urban and suburban areas. Since then, I've been asked about the role that metro cells will play in wireless networks of the future—about whether macro sites will remain necessary, how much wireless capacity can be offloaded onto metro cells and what the user experience will be.
First, it's hard for me to imagine macro sites ever going away entirely to be replaced by metro cells or other small cells—macro sites play a critical role in providing coverage. As such, wireless towers are not likely to disappear anytime soon, if ever. Having said that, network operators are challenged with meeting the insatiable demand for data capacity. Smaller cells provide the kind of site densification required to support that required bandwidth.
But how effective are metro cells? Can they really live up to claims in the industry about boosting the median user's throughput by more than 900 percent? More importantly, can they do it cost effectively? Like the answer to many questions, "it depends."
Yes, metro cells can significantly improve the user's throughput speeds, making video streaming and other high bandwidth data services more enjoyable. But, that does not necessarily mean overall network efficiency will also improve. Whether or not user throughput will improve 900 percent while network efficiency improves commensurately depends on the exact situation.
User throughput and network efficiency are different animals. It's a Yin/Yang balancing act when it comes to distributing capacity across network layers. Critical considerations include:
Actual capacity improvements
Costs for equipment (CapEx), plus installation and OpEx
Ability to deploy
For example, if you only have one user on a metro cell, it is quite conceivable that an ordinary subscriber who gets 12 Mb/s throughput could get 200 Mb/s using LTE, more than a 1,500 percent gain. But it would prove costly to deliver that capacity to a single user, when a normal macro base station can handle hundreds and hundreds of subscribers. Suffice to say, the tolerance for increasing user throughput like this also depends on the ability to monetize network capacity accordingly.
The other consideration is the ability to deploy metro cells in a congested urban area. There are spots available, for sure, but how many can you find in a concentrated geographic area? We've produced our own study that validates the cost/benefit analysis of deploying a contiguous network of metro cells in lower Manhattan, New York City on their own band. The only way to provide the kind of capacity required is to utilize a metro cell strategy, but you would have to locate and get approvals for over 100 sites in a 1.5 square kilometer area. That is the challenge.
In my opinion, metro cells will indeed improve the user experience and have a significant place in the future of heterogeneous networks. The extent to which they are deployed will depend on finding the "right" site locations, the investment required, and the ability to monetize additional network capacity once it is deployed. The metro cell solutions we are developing are intended to make the site acquisition/approval process simpler and faster – both key metrics for a network operator.
What do you think? What's the magic number for metro cells per macro sites? How much capacity can be expected of them?