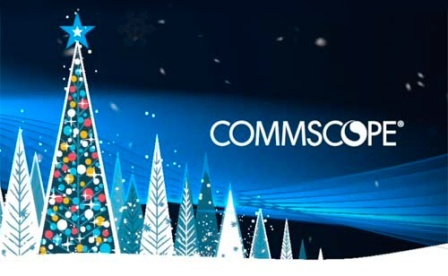 I can answer that question-12 ways in 11 different languages. Soon, you will see what I mean.
Most of us get sentimental during the holidays. Every region and culture has its own traditions. Sometimes, it is nice to start new ones.
For instance, my wife and I celebrate the holidays two different ways. One year we travel with the kids to visit my family in New Jersey, the next we stay at home in North Carolina and spend time with her family. Our holiday celebrations include a "melting pot" of traditions. We include Hungarian, Irish, Italian and Polish traditions in the mix. While there are differences with each of them, one thing remains the same-we say good-bye to the past and ring in the New Year.
No matter how you spend the holidays, CommScope wants you to know we are thinking about you this time of year. So, whether you speak English, French, Spanish, Chinese, Czech, German, Dutch, Italian, Portuguese, Turkish or Russian, we have a special message just for you.
Happy Holidays from everyone at CommScope.
Make sure you click here to watch our special message.