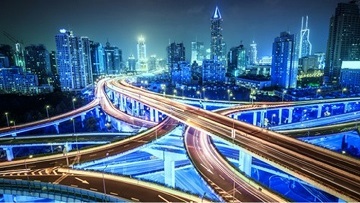 Constant change is the status quo across the Middle East & Africa (MEA).
In places like the United Arab Emirates (UAE), the government is reimagining what transportation and education will look like in the future. They've appointed the world's first Minister for Artificial Intelligence and more than half a million people from 22 countries have applied to participate in the One Million Arab Coders programme. My colleagues and I are debating whether or not flying cabs may soon be a reality.
CLICK TO TWEET: CommScope's Femi Oshiga highlights three areas service providers in the Middle East and Africa should focus on in 2018.
It's no surprise the younger generation is driving this future. A report by HSBC Private Bank suggests that the Middle East is home to the highest proportion of millennial entrepreneurs in the world. Sixty three percent of the business owners they screened in the Middle East were aged 35 or under.
The rising tide of entrepreneurship extends to Africa where Google recently announced the selection of 12 startups for its first African Google Launchpad Accelerator. The programme, which runs for three months and will operate out of Lagos, will provide African startups with over US$3 million in equity-free support, working space, and access to expert advisers from Google, Silicon Valley, and Africa over the next three years.
How do we keep pace with transformation?
African and Middle Eastern end-consumers, who make up more than 20 percent of the global population, are increasingly mobile and social. It's pretty incredible that 50 percent of Africa's urban population is online, primarily through their mobile devices which play an increasingly important role in socio-economic development. And we're seeing increased smartphone penetration in the Middle East, growing from 23 percent in 2014 to 58 percent in 2020.
During Mobile World Congress in Barcelona, I met with customers who are looking to take advantage of this wireless transformation. They see 5G as the future yet understand LTE as the underpinning network of the "network of networks" that 5G promises. Here are three areas they should focus on in 2018:
Power: The requirement for power at every wireless access point is essential, but often assumed as available or even forgotten until the completion of network planning.
Backhaul: From microwave transmission to fixed wireless access as well as backhaul via Fibre to the X (FTTX), a solution to carry traffic from the network sites to a central office for switching, caching and forwarding is imperative.
Site acquisition: This is still a huge challenge. We're starting to see larger volume projects, but it still takes longer than anyone wants. Zoning processes that last 12 months or more are just too long.
Let's continue the discussion at 5G MENA. Here's a sneak preview of technologies we'll be showcasing during the largest event in the MENA region which focuses on advancing and commercializing 4G and 5G networks.