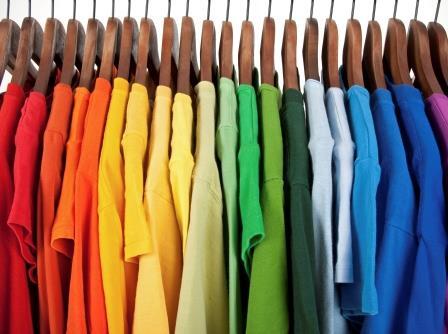 Have you ever bought a t-shirt that is the right color, right size, right price – and fits ok? But after a few times wearing and washing it, you notice it looks worn and faded? You thought you were getting a good deal…until those first few washes.
Microwave antennas are not t-shirts, but the same phenomenon applies. Some antennas are more durable and last longer than others. But did you know that most countries have regulations to protect you from purchasing substandard telecommunications equipment that doesn't meet the specifications under which it is sold? For example, in Europe there are three principle regulations and standards for microwave antennas that you should be aware of.
The first regulation is called the R&TTE Directive 1999/5/EC, which first established a regulatory framework for radio equipment and telecommunications terminal equipment in the European Union. This directive will be repealed by June 2016, however, with R&TTE compliant equipment permitted in the market until June 2017. The replacement is the new Radio Equipment Directive (RED) 2014/53/EU, which was passed in April 2014 and is already in force.
The second regulation includes parts 4-1 and 4-2 of the ETSI EN 302 217, which defines system-dependent requirements for point-to-point equipment in applications deployed in bands where frequency co-ordination is generally applied. These parts are under review by ETSI (European Telecommunications Standards Institute), as of this writing. Part 4 in general provides the performance characteristics for microwave antennas and although not currently harmonised to the new RED directive, it should be a key reference document for any microwave antennas purchased in Europe.
The third regulation is a well-known environmental one, the Restriction of Hazardous Substances Directive 2 (ROHS Recast). All microwave antennas sold into the European Union and Turkey must comply with this directive and display the CE mark accordingly. If your antenna does not display the CE mark, then you have no control over the types of substances used in the components. This could result in harm to the environment and could heavily increase your network costs due to re-calling and replacing with compliant antennas.
The bottom line with these regulations is that any microwave antenna you purchase should conform to these standards. If it doesn't, then it may be considered sub-standard or even illegal. Always check where your antenna is coming from and how it was tested. Ask your antenna vendor these questions:
Does the antenna meet the local telecoms regulations such as the European ones mentioned above?
Does it meet any country-specific regulation?
Did the vendor use one of the recognized international bodies such as ETSI (Europe), FCC (USA), Anatel (Brazil), ACMA (Australia) and SRSP (Canada) on which to base its testing?
How are their factory processes controlled to consistently deliver high quality antennas over and above any "golden" samples that may be used for initial testing?
All microwave antenna vendors should be able to offer documentation that proves they know their antennas are meeting the standards. One complication for end-users getting this information is that most microwave antennas are purchased indirectly, through the same companies who sell microwave radios or other network equipment. So it can be difficult to find out who the original manufacturer was.
At CommScope, we pride ourselves on our product quality and adherence to appropriate standards. We work closely with our network equipment provider (OEM) partners to demonstrate and ensure they know that our antennas perform as well or better than the specifications we publish, and are fully compatible with their radios, both mechanically and electrically.
What's your experience with quality in microwave antennas? We'd love to hear your thoughts about ways to help protect the microwave antenna industry from sub-standard products.