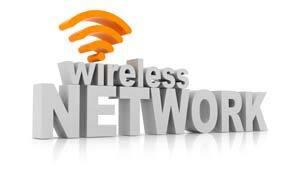 Not too long ago, wireless service (whether cellular or Wi-Fi) within the enterprise facility was considered a privilege.When wireless systems were available and an employee had access, it was appreciated. This is no longer the case; from office buildings and airports to shopping malls and sports arenas, wireless is a basic expectation. Today, employees, customers, and tenants assume they will be able to access the internet and use whatever services they desire whenever and wherever they wish, regardless of access device.
The increasing dependence on wireless communications is illustrated by the rapid adoption of bring-your-own-device (BYOD) policies within the enterprise. To handle the challenges of mobile data access involving a workforce of diverse technologies, enterprises need to promote a symbiotic relationship between commercial wireless (cellular) and Wi-Fi within the building, which starts with a solid Wi-Fi architecture.
There are a variety of methods available within the licensed or cellular bands for meeting the ever growing need for in-building coverage and capacity, including distributed antenna systems (DAS), picocells, distributed radios and other small cell solutions. Each of these architectures has unique advantages that depend on the enterprise, wireless carrier, and end user requirements. Each of these solutions works best when the unlicensed spectrum (Wi-Fi) is well architected.
There are two recent industry standards that help define future Wi-Fi requirements: IEEE 802.11ac, specifying wireless access at 1 Gpbs data rates per client, and the Telecommunications Industry Association (TIA) TSB-162-A, which makes recommendations on how to deploy the actual wireless access points (WAPs).
In June 2013, the IEEE ratified the standard for 802.11ad, the newest generation of Wi-Fi technology. Thissupports increased performance and capacity with peak aggregate data rates up to 6.9 gigabits per second (Gbps), more than 10 times faster than the top aggregate speed of 802.11n1. The enhanced technology uses frequencies in the five GHz band and more sophisticated modulation techniques to provide access to many more non-interfering independent channels.
To set up a Wi-Fi network, a building or structure will have to be outfitted with WAPs connected with high-speed cabling. Where to physically install WAPs can be a challenge. The TIA has simplified the process by making recommendations for "common" installations. TIA TSB-162-A suggests a square grid of coverage areas, each 18 meters wide. This approach closely corresponds to typical building bay layouts used in North America, simplifying design and installation. The placement and coverage area of the access points assumes a radius, and drop-cable length of 13 meters. In anticipation of the IEEE 802.11ac evolution, the revision of this standard recommends Category 6A cabling to provide sufficient bandwidth and increased current-carrying capacity.
There are distinct advantages in the grid approach specified in TIA TSB-162-A and ISO/IEC TR 24704, especially for new buildings. In a new building, the pre-cabled access point coverage grid and the structured cabling for IT and facilities operation can be designed and installed at the same time and by the same teams. Once the pre-cabled grid is in place, the facility's wireless infrastructure can be installed at any time with minimal disruption. When locating the access points, it is recommended that an RF survey be conducted to optimize the access point location(s) within a given cell. The pre-cabled grid approach also mitigates risk around changes to the building layout. If new walls or furniture are installed after the initial Wi-Fi installation (a common occurrence over time in a building), the pre-cabled grid is still there to support changes or additions to the WAP deployment.
Recently, CommScope developed a whitepaper to provide enterprise IT professionals some guidance and recommendations on designing and deploying the cabling infrastructure required to support the rapidly expanding need for wireless access.
If you would like to download this white paper, clickhere to learn about practical recommendations for laying the groundwork for WAPs so enterprises can have the proper infrastructure to offer the very best Wi-Fi availability to the workforce.