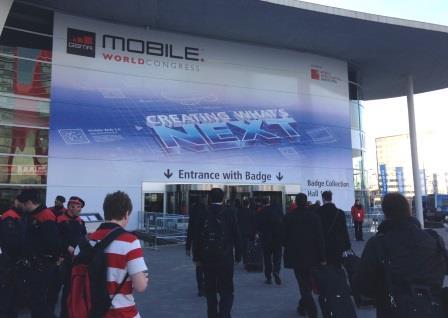 Like many of you, I have attended more trade shows and industry exhibitions than I care to remember. The success and worthiness of each, of course, is determined by many factors, usually topped by the event's meeting or exceeding my business objectives for attending.
On top of that, some events stand out for other factors—both good and poor. And I think you will agree that at most events—especially large gatherings involving travel, multiple days and throngs of people—there are a lot of variables and potentially memorable moments.
Along with about 85,000 others, I recently returned from that wireless industry mega-event, Mobile World Congress 2014 in Barcelona. This was a highly successful show for me and for my company, based on results such as number of productive customer meetings, the amount of awareness and conversations we generated, and the quantity of meaningful interactions with peers, industry observers and other companies. You can get a taste of our successful week in Barcelona by watching this recap.
Like all events, there were many positives from the week but it wasn't perfect. That got me to thinking—what would constitute the absolutely ideal trade show? As a trade show attendee, what would make an event perfect? Here are some initial thoughts, nearly all wishful thinking:
A hotel room at a high-quality facility that didn't charge two, three or four times the normal daily rate. (Remember, our view of perfection may not reflect reality!)
Reasonable exhibition hours that allow enough time to successfully conduct business, while preserving sufficient time to keep up with the demands of my "day job" and evening entertainment, without sacrificing too much sleep. (Those of you who were in Barcelona are likely nodding in agreement.)
Ubiquitous low-cost or no-cost wireless coverage that isn't a hassle to use.
Plentiful and continuously refreshed toilet facilities.
A variety of food choices that don't require a 15-minute wait for something unrecognizable and gut-busting.
Finding a fun, useful promotional item or two given out on the show floor. Let's face it—most company giveaways (if they're even offered these days) are trash. But once in a while you get one that really stands out.
A place to sit and rest, even for just five minutes.
I could go on, but that would take away from your creativity and fun! How about you? What would you want at the perfect trade show? What changes would you want to see?