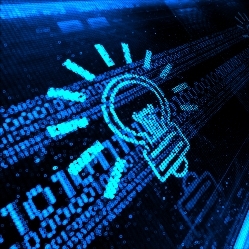 The human mind is an extraordinary instrument for knowledge and insight. Keeping the mind sharp requires exercising its critical thinking ability. In fact, there are several products on the market to help exercise the mind and keep a good sharp focus. Some of these products come in a pill form and some are games or puzzles. Believe it or not your data center, like the mind, can lose its focus and lack a true understanding as to what it needs to function at its best.
When designing, building and managing a data center, today's data center owners and operators must ask the question, "Are the technology products I'm working with as smart as I need them to be?"
Real intelligence requires an open, collaborative approach with a focus on interconnectivity. It must include a deep understanding of the interdependencies between devices and systems that reside within one of the most complex interconnected entities on earth – the modern data center.
What can you do to achieve a more intelligent data center? The answer lies in the tools, or products, available today that can help make your data center sharper and more intelligent. These include data center infrastructure management (DCIM), intelligent connectivity management, "smart" modular data centers and intelligent lighting.
I will be presenting about these solutions at the upcoming 2014 Gartner Data Center, Infrastructure & Operations Management Conference in Las Vegas on December 4, 2014 at 3 p.m. PST in room Titian 2304. My presentation, "How Smart Is Your Data Center?" will explain how the power of intelligence is the power to turn data into actionable information that drives informed decision making.
I might even install some mind exercises on my laptop to occupy my time on the flight over. After all, I want to be as sharp as possible when giving a presentation on intelligence.
I look forward to seeing you in Las Vegas.