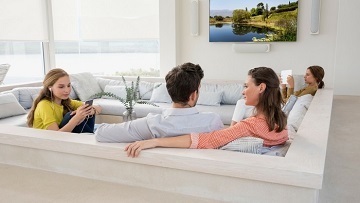 I remember very clearly the first time I saw MTV. I was in math class. Everyone had finished their assignments so the teacher turned on the TV while we were waiting for the final bell. The video/song by Katrina & The Waves, Walking on Sunshine, blasted through the tube and from that point on, I was hooked. I found myself sneaking a peak at MTV before going to bed at night or first thing in the morning before catching the bus to school. I would drift off to another room at my grandparent's house, away from the crowd watching a show in the main room, to find a TV where I could watch the latest videos coming across the screen.
Skip to modern day. My kids have the same fascination with YouTube and Roblox. Sneaking their tablets into their rooms at night to watch the latest video on how to make slime or play a game with their friends. Across the generations, some things don't change.
Morgan Kurk, COO at CommScope, draws some conclusions from our latest research on Gen Z finding that although the technology has changed, our addiction hasn't.
Do you see similarities between Gen Z and previous generations?
CLICK TO TWEET: Gen Z has the same fascination with You Tube like older generations had with MTV. CommScope's Kris Kozamchak explains in this blog.