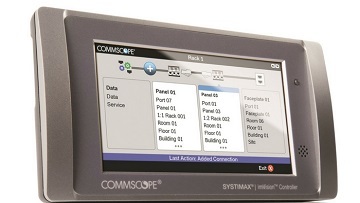 In the past, I've used Facebook to post and share my opinion on various topics and to forward information to my colleagues. Nowadays, I use LinkedIn more, taking advantage of the fact that CommScope is super active on this network (follow us).

Lately, the number of posts I see on social media without the appropriate level of information validating them have bothered me a lot. As we begin to be influenced by misleading or false information on social media, this can create a risk in our daily life and even in business. I see an avalanche of information coming from companies, professionals, influencers, coaches, gurus, and people looking for jobs. How can we filter this? How do we know what to believe?
CLICK TO TWEET: Don't just get your feet wet. Dive in and learn how you can evolve your network. CommScope's Alex Cornetta explains in this blog.
To make the right decision, we need to understand how we absorb and filter all this information.
I do not make up my mind after I read the first thing about a specific subject. I enjoy researching and look for several sources on the same subject. After reading at least two sources, I try to form an opinion or make a decision on what the next step should be. Sometimes relationships and professional support from my network are still valuable even after I'm done with my research. In other words, I still listen to what people have to say and get their input.
In the business world, we depend on our co-workers, partners and suppliers. This rule of listening to two or more sides of the same "truth" is fundamental. In decision making, listening to only one side may not give you all the information you need to make the right decision. That's why I recommend involving your team and partners.
Always use the best possible resources for gathering information, such as attending conferences, listening to webinars and if you are a CommScope partner, use the CommScope Partner Portal (CPP). But nothing compares to an in-person conversation with the team of channel managers, account people and application engineers at CommScope. They are always available to help detail, clarify and assist your needs, projects or business.
That is why I want to take this opportunity to remind our partners across the world, and especially in the Caribbean and Latin America (CALA) region where I from, about a series of new opportunities to share with our customers and business partners.
Through our PartnerPRO Network program, our channels can receive the best information and training available. For example, we offer CommScope training, which is available for qualification and certification 24 hours a day, 7 days a week. CommScope offers instruction on a new model to understand and optimize imVision, CommScope's automated infrastructure management system. By using this tool, we learned that this tool is incredible and it is showing us a new way to serve our customers how they can manage application in the:
Data center
Intelligent buildings
Internet of Things
Power over Ethernet
Asset management, security and more
We also have our optic fiber energized for outdoor projects such as CCTF, wireless, and optical line terminals to name a few.
So. as I said in the title of this blog, "If you go swimming, you can't just get your feet wet." Dive in and take the opportunity to read more, listen more, study more, and talk more with the CommScope team. We can help you make better decisions to improve your project.