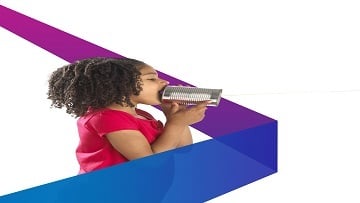 Admit it. No matter what business you are in, the one thing that comes to mind each day is how can you live up to the expectations of your customers – if you are serious about making your business a success.
It is not enough to know who your customer is. You must join their team, understand their strengths, weaknesses and key players. This claim is backed up by Forrester who says, "68% of customers want vendors who "understand my business, my problems – and help me solve them."
CLICK TO TWEET: Learn why CommScope's customers care about Generation Z who believe faster service and internet speeds are important to them.
Your customers are on the same team as you
If you look at the customer value chain, nobody operates in a vacuum. What one person does will have a ripple effect down the chain. Imagine being on a soccer team – if the midfielder failed to create goals, the forward would not have a chance to score.
When I want to engage with network operators, I put myself in their shoes. How can I make their customers happy? As team players, we are committed to continually looking for insights to understand the needs of tomorrow's user and help shape the networks of the future.
My customers care about the Always-On Generation who say faster service and internet speed are key requirements for new smartphones, a place they consider their social hubs. They want to watch videos, play games, and interact with friends, according to CommScope research, "The Generation Z: Study of Tech Intimates."
We can help them address this through better network coverage, greater broadband access, increased capacity and data storage to meet these demands. The first step is to understand typical challenges. For example, site acquisition can be difficult in high density areas. Our customers want to know how they can boost capacity and improve connection reliability while keeping costs down.
Working together as problem solvers
In my video below, I explain how LTE-Unlicensed and License-Assisted Access (LAA) make carrier-controlled use of unlicensed spectrum possible, and how twin beam technology will significantly help operators increase capacity without substantially increasing costs.
Considering more than 60 percent of Gen Z respondents are dissatisfied with their network connectivity when away from home, it's more critical than ever that we're giving network operators the tools to take advantage of faster data speeds.
Don't aspire to be the best on the team. Aspire to be the best for the team.