Anyone who has ever written a white paper or technical document knows how frustrating it can be when, immediately after printing reams and reams of paper, new data is received or specifications change that invalidate, modify or supplement the already printed material. The temptation to edit and reprint the text is unavoidable, but even if it is economically acceptable, sometimes it is not practical because the documentation has already been distributed.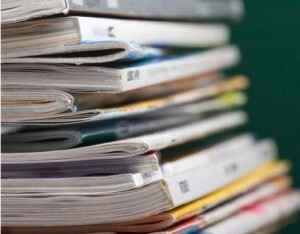 A printed catalog or PDF requires an immense effort of coordination between all departments involved, including an extensive collection and selection of material plus a professional layout. All of this takes a huge amount of time. Even before sending the catalog to press, it is not unusual for some information to be outdated already. CommScope has a portfolio of about 50,000 items. If five percent of the part numbers in a hypothetical catalog were really obsolete, that would mean that the information listed for 2,500 products would be incorrect. And we would not even know how to identify them.
That is one reason we have gone digital with eCatalog, CommScope's comprehensive online catalog, which can easily be accessed from the CommScope website or downloaded as a mobile app for an iPad, iPhone, or iPod Touch. By going digital, we can make updates to our catalog as they occur. Our customers can rest assured that the part numbers and product descriptions listed in eCatalog are current and accurate.
Have you tried the mobile app version yet? If so, what do you think? I'd love to hear any feedback. We always want to make improvements to make your experience better.