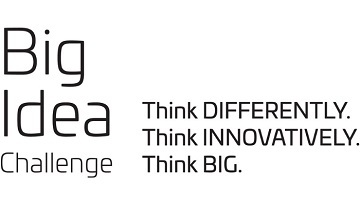 CommScope's executives are constantly thinking about new ways to improve our products and corporate processes. Simply put, we are always looking for innovative ways to improve the company. In Q4 2017 and again in 2018, we expanded our efforts by inviting the company's more than 20,000 employees to contribute to a program called the Big Idea Challenge.
The Big Idea Challenge invited employees to share their ideas and expertise about how to improve CommScope in three areas:
Products
Processes
Technologies
We looked to our employees for transformative ideas, encouraging them to think differently. As part of their submissions, executives selected the appropriate level of effort/company impact for each idea in three categories:
Radical (disruptive, long-term)
Strategic (extending/refining, mid-term)
Tactical (improving, short-term)
CLICK TO TWEET: Zuzana Pospechova explains how CommScope encourages its employees to share their ideas and expertise on how to improve the company using the Big Idea Challenge.
Overall, our online Idea Hub collected 727 ideas from more than 1,400 employees in 2017. We zeroed in on 18 disruptive ideas in the areas of engineering/technology, sales, marketing, and human resources. They were entered into a concept phase to further analyze viability, resource commitments and potential impact.
The Big Idea Challenge was so successful that we made it into an annual program. Last year we gathered more than 212 potentially game-changing ideas from 1,400 comments. We selected 24 semi-finalists in the areas of internal processes and systems; products, technologies and services; and internal and external experiences. A review board performed the ultimate evaluation, where selected Big Ideas moved toward implementation this year.
According to Lauren Miller, CommScope's lead manager on the Big Idea Challenge, "This is a win-win program," she said. "CommScope benefits from out-of-the-box thinking by our employees, and the employees like being part of our corporate improvement efforts. Miller presented the Big Idea Challenge during the Mack Institute's Fall Conference 2018 at Wharton.
"We have been very impressed with the quality and quantity of ideas coming into our Idea Hub, and we have opened up the process for continuous input."
Through internal crowdsourcing, CommScope has built an ongoing process, technology and product improvement engine that keeps it at the forefront of innovation.