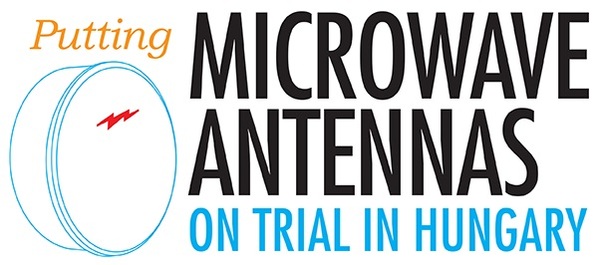 Some say
a picture is worth a thousand words
. In the case of CommScope's latest
infographic
"
Putting Microwave Antennas on Trial in Hungary
," a picture is worth more than 2,800 words. That's the length of the
white paper
"Innovation in Backhaul Antenna Technology to Deliver Higher Capacity Through Spectral Efficiency," which I co-authored with Joe Marzin of Comsearch. For those of you who don't want to wade through the whole document,
the infographic is much easier and faster to digest
.
The latest infographic summarizes many of the key points of the paper, including results from a real-world case study that CommScope conducted in Hungary. It involved modelling what happens when European Telecommunications Standards Institute (ETSI) Class 4 microwave antennas replace the existing Class 3 antennas in an existing network.
The study proved how the low side lobes of Class 4 antennas enable a significant reduction in interference, better reliability and effective spectrum management within this network. Lower interference results in improved link availability, or reduced link outages, allowing links to carry more traffic per year at the highest possible modulation scheme. More traffic would mean more revenue for wireless operators and better quality of service for subscribers.
The infographic also gives you numbers you need to know. For instance, in this trial in Hungary, we estimated that Class 4 antennas could result in approximately $750,000 (€576,000) of additional annual income for the operator. That's a lot of money, especially when multiplied over a number of years.
Please let me know what you think of the infographic and if you have any questions by leaving a comment below.