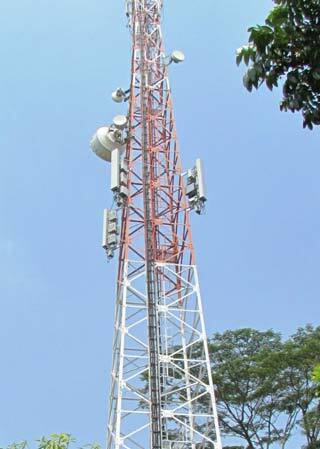 We like to think that innovation is part of the air we breathe here at CommScope, so it is satisfying when that is recognized once in a while by the outside world. I'm happy to report that two recent CommScope innovations for wireless infrastructure earned "best product" awards this week.
Network Products Guide, the information technology industry's leading technology research and advisory guide, granted our Argus UltraBand base station antenna with internal smart bias tee the Gold Award in the category of Innovations in Mobile and Wireless.
The UltraBand antenna system allows operators to migrate to newer wireless services while preparing their networks for future spectrum requirements.
UltraBand antenna technology supports the four major air interface standards (GSM, CDMA, W-CDMA, and LTE) in almost all frequency ranges. By deploying a cleaner solution that reduces the amount of equipment needed on the top of the tower, operators can often bypass or shorten the time required for site approvals and as a result build revenue more quickly.
Network Products Guide also named our RF Path Pre-assembled Turnkey Solution a Bronze Winner in the New Products category. Our first customer for this solution, Ooredoo,announced recently what is believed to be the world's first factory-assembled tower tops for base station remote radios. This award reaffirms Ooredoo's view that these pre-assembled tower tops are a major technology development for the mobile industry. We basically have simplified the ecosystem of building a cell site to help operators create and maintain a future-ready network not dependent on significant on-site remote radio modifications. This innovative tower top architecture for macro cell sites is factory-assembled, promoting consistency and quality and helping ensure that building cell sites is done right the first time. The pre-assembled tower tops provide greater network capacity, significantly reduces installation time and on-going electricity consumption, and frees-up valuable space at the top of the tower.
Network Products Guide issued these awards at its 8th Annual 2013 Hot Companies and Best Awards Gala inLas Vegas on May 7. CommScope's Mike Fabbri, vice president and general manager, Site Solutions and Services, was happily in attendance to receive them.
Have any questions about either of these award winning solutions? Leave a comment and I'll make sure to get you an answer.