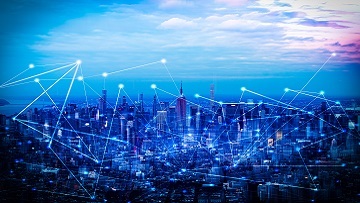 Governments around the world are invigorating broadband with investment in digital infrastructure as the number of 5G connections is expected to exceed one billion by 2025. The next few years are critical to building networks that will meet the demand.
CLICK TO TWEET: Want a preview of FTTH Amsterdam? This vlog featuring Erik Gronvall explains innovation for billions of connections.
Given speed of deployment and shortage of skilled labor continue to be a challenge around large fiber connectivity deployments, CommScope has been working behind the scenes to keep pace with subscriber demands. During MWC Barcelona, I caught up with the communications team to give a sneak peek around new fiber technology that will be a game changer for future networks. Check out the video here:
Let's continue the conversation at CommScope's stand G11 at FTTH Amsterdam, 12-14 March 2019. And don't forget to attend these workshops on 12 March.
Network and service convergence – the key role of fiber
FTTH future proof networks: real life experience from operators