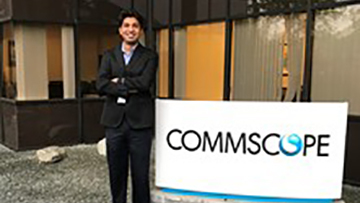 This is part of a blog series from CommScope interns. The series will share experiences from students as they apply classroom learnings to real-world challenges in the workplace.
In my first post, I talked about my background, the first days of my internship at CommScope, and some of the projects where I applied my classroom learning. I also started sharing the commonly accepted phases of the learning process: Cognitive, Associative and Autonomous. I'll continue with the Associative phase.
CLICK TO TWEET: Learn how one CommScope intern brought his classroom learnings into the workplace.
Associative:
This is the phase where one 'connects the dots,' I felt a 'eureka' moment every time I cracked a concept and saw my work materialize! As part of a project, I worked on the AGC performance validation and unit testing of a next generation product. I saw firsthand the value and importance of tasks such as documentation and presentations!
I was mentored by a technical specialist on another project for the summer. My mentor had nearly four decades of research and development experience in the cellular industry. He always ensured that I focused on the bigger picture rather than limiting myself to performing what was assigned.
The weekly Executive Speaker Series during this time was one of the highlights of my internship experience. This series is intended to give the interns exposure to members of CommScope Executive Leadership team as they share their background, education, early work experiences as well as career development and how they ended up in their current executive position.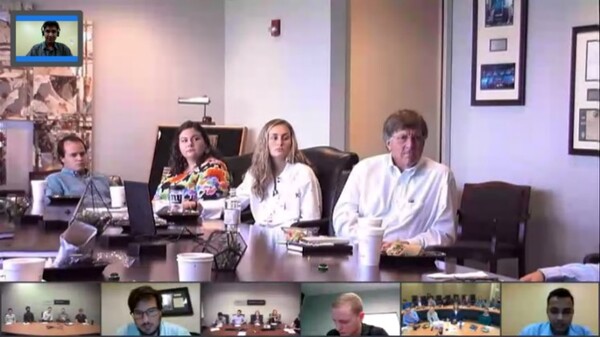 One of the many learnings I gathered from this series was a statement made by CommScope's CTO Morgan Kurk. "Avoid submitting a document/work that you are not proud of putting your name on!" This speaks volumes about keeping in mind the quality of work delivered as a matter of practice.
Autonomous:
Creation is the act or the process of bringing something into existence to disrupt the existing monotony and refine existing methods. My experience at CommScope was all about creating and it gave me immense pride to know that my contribution is a part of a next generation product.
It also left me surprised that time had passed so quickly and it was almost time to say goodbye to the familiarity I was beginning to develop.
For a graduate student in the ENTS program, CommScope is an ideal company to exercise your classroom learnings in a real-world environment. Aside from working with the concepts of wireless connectivity, I have become more cognitive about my own capabilities, limitations and sense of clarity as I commence my second year at the university in fall.
Many of us are aware of the adage that "All work and no play makes Jack a dull boy," but that certainly didn't happen to me! With Social Fridays, the summer outing to Kimbal Farm, a memorable trek to the Flume Gorge, and a chance to explore Boston and Rhode Island over the weekends, these proved to be the ideal compliments that balanced my fruitful work experience. Maybe Jack should apply to work at CommScope!