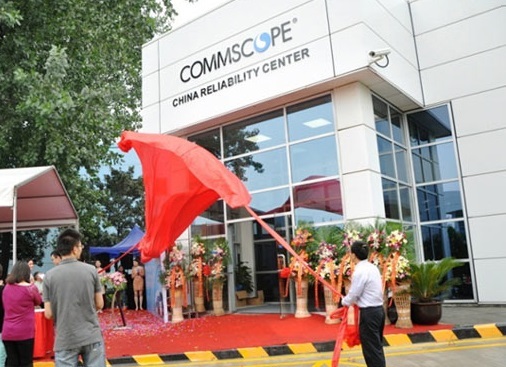 At CommScope, we know how important it is to our customers to have reliable, resilient RF Path solutions. Those solutions are the backbone of their wireless networks and their subscribers' overall wireless experiences. Poor reliability means more network performance issues, more costly maintenance work and more subscriber churn.
In our ongoing campaign to offer highly tested, resilient RF Path infrastructure, CommScope has recently opened its newest reliability center in Suzhou, China. For the first time in the region, all our antenna testing can be done on site in one location—a great time-saver for us and our customers. The new reliability center supports our product design and manufacturing operations in China, India and Australia. It joins our other reliability testing centers located in Buchdorf, Germany; Agate, Italy and Richardson, Texas.
One of the key additions in the China Reliability Center is equipment for vibration and shock testing. This system shakes, rattles and rocks antennas and other products to not only simulate rough conditions over time but stress designs beyond normal use conditions to confirm reliability is "built-in." By withstanding such extreme testing, our antennas and other wireless solutions prove their ability for resilience in the face of harsh outdoor environments and handling.
The new reliability center is not our first location for conducting reliability testing in China. Years ago we started our reliability operation inside our Suzhou manufacturing center with a small lab. As demand for reliability analysis and environmental testing increased, that lab has grown along with our antenna portfolio and customer growth.
The China Reliability Center will ensure that CommScope remains ready to meet the need for high quality wireless solutions in Asia, Australia and elsewhere in the world. We are excited to be able to better host customers and competitors for antenna "witness testing" there. Not only does our China Reliability Center have the test equipment and staff to perform such testing, we also have the accommodations and work space to host guests such as visiting engineers and representatives from our customers during these testing procedures.
For those of you who will visit the new China Reliability Center for witness testing or other business matters, I hope you enjoy the new facility. For our customers in Asia, Australia and around the globe, we remain committed to providing the resilient, high-performing network equipment you require and are increasing our resources to ensure it. We hope you enjoy the results.