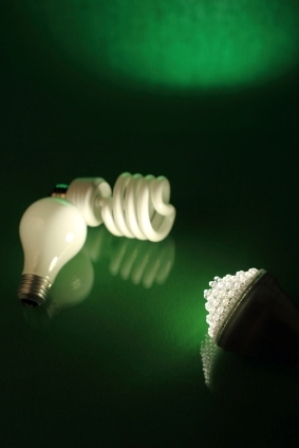 Solid-state luminaries or LED lighting applications have created much excitement. LED lighting promises the user longer use, energy savings and a better illuminated, safer environment. Recently, I was asked if LED lighting has kept its promise-is it right for every application? Not ashamed, I said categorically "no."
It is true, LED lighting is not right for every application. Specialty lamps and fixtures such as halogen, metal halide, fluorescent, or induction lamps may do the job better and, in some instances, might be more cost-effective. So, what makes LED so attractive to talk about?
Let's look at the facts:
Lighting is responsible for 19 percent of global electricity use and approximately six percent of global greenhouse gas emissions
Saving 40 percent of lighting energy globally would have a climate impact equivalent to eliminating half the emissions of all electricity and heat production in the European Union
Like many other energy-efficient technologies, efficient lighting will boost global prosperity. In the United States alone, reducing 40 percent of the energy used by lighting would save $53 billion in annual energy costs, reducing the energy demand equivalent to 198 mid-size power stations.
LEDs are emblematic of the emerging clean revolution technologies, which promise minimal environmental impact, generate immense economic value and have the power to change our lives for the better. There is a current rush to use LEDs, but one must determine if LED is the right choice. There is no change in the design process, just an additional selection of products. As LED technology continues to advance, we will see the bastions of current lighting technologies give way to LEDs as they meet the needs of a broader array of applications.

To help you better understand LED technology, CommScope created a new Infrastructure Academy course-SP7301-LED Lighting Fundamentals. Course SP7301 introduces lighting fundamentals to those who are new to this market and details the Redwood Systems' building performance lighting solution. You will learn the terminology used with LEDs and LED lighting, understand the comparison of LED lighting to traditional lighting systems, as well as the relevant codes and standards that apply to lighting fixtures and design.
After taking this course, please use the comment section below to tell me what you thought of it. You can also use the comment section to ask me questions about the Redwood Systems and other benefits to intelligent lighting.