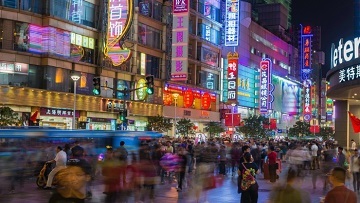 The Lunar New Year, or widely known as the Spring Festival, is one of my favourite festivities. Celebrated for thousands of years, previous Spring Festival traditions involved offering sacrifices to the god of Fortune and ancestors; setting off firecrackers (government permitting); going home for family reunions, wearing new clothes and giving red packets to the younger ones.
CLICK TO TWEET: In today's connected world, we're now embracing the Lunar New Year from our mobile phones. CommScope's Laura Chen explains in this blog.
What has changed?
The Lunar New Year is celebrated by citizens across Asia, including Indonesia, Japan, Korea, Malaysia, Philippines, Singapore, Taiwan, Thailand and Vietnam; although it is the most significant festival in China.
Similar to other holidays, modern celebrations involve enjoying good food during a family reunion, playing mahjong, sporting new wardrobes, and giving red packets. Yet in today's connected world, we're now embracing the Lunar New Year from our mobile phones.
Technology gives tradition a new spin
In China, we're blurring the lines of tradition with the technology that enables it. For example:
Digital red packets - WeChat "Hong Bao"
The tradition started when the eldest family members gave red packets ("Hong Bao") containing money to the younger generation, symbolizing good fortune in the new year. Many corporations have adopted this practice, giving red packets to employees. However, one must be mindful of the amount as numbers like 8 and 88 are considered lucky, according to Chinese numerology.

Previously, colleagues I know queued outside their boss' office in anticipation of a red packet. However, with WeChat "Hong Bao"- the digital version of traditional red packets, the tradition is honoured quickly and conveniently. In 2017, 46 billion electronic "Hong Bao" were sent during the Lunar New Year.
e-Commerce shopping for new clothes, food…and boyfriends
Aside from auspicious numbers, the Chinese also believe in 'lucky food.' For instance, one of the symbolic dishes is fish which means "abundance" in Chinese. While the 'lucky food' remains timeless, the means to purchase them has changed. In 2017, 73% of shoppers went online for their Lunar New Year necessities rather than going to the supermarket in person.

And it's not just food. We can get anything we need for the Lunar New Year online, even a temporary boyfriend from Taobao. This helps single women avoid probing questions from curious family members during the festive season!
1,000 rail tickets purchased per second during "Chun Yun"
"Chun Yun" is a term to describe the world's largest annual human travel season which occurs during the Spring Festival. City inhabitants from places like Shanghai and Beijing travel home to visit their families, accumulating approximately 2.98 billion trips. With the internet, tickets can be easily purchased online. Rail, being the most popular mode of interstate travel, saw 1,000 rail tickets snapped up every second during 2017 "Chun Yun".

It seems that no industry is unaffected. For example, carpooling services are becoming increasingly popular given the popularity of trains in a country of more than one billion inhabitants. Thanks to Didi, China's private car hailing app, people can now book rides and make travel plans conveniently. Didi Hitch logged as many as 8.4 million long-distance ride shares during the Lunar New Year rush, according to SCMP.
Powering tradition
Consumers are addicted to apps like WeChat and Didi, expecting to be able to make purchases and bookings quickly and conveniently. The ever increasing bandwidth requirements due to the number of connected devices and digital services is putting more strains on the network. And in today's connected society, modern tradition must be powered by high quality network infrastructure.
Despite this, network infrastructure like cabling tends to be out of sight, out of mind and out of the way. As a result, it's not always recognized publicly for its value, according to a CommScope blog by James Donovan.
Data centre operators must prepare for this growth, ensuring more speed, lower latency, and zero bottlenecks. They can team with CommScope to create a roadmap for investments in fibre or copper cabling which will ultimately help their networks become more efficient and reliable.
Every Lunar New Year starts with a new zodiac sign and 2018 is the Year of the Dog. As the festive season dawns upon us, I wish all our readers good health, good luck and lots of happiness throughout the year.