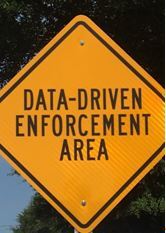 MIT researcher and entrepreneur Kevin Ashton first coined the term "Internet of Things" (IoT)in 1999 while working at Auto-ID Labs. Ashton was referring to a global network of objects connected by radio-frequency identification (RFID). Nearly two decades later, perhaps it's time to evaluate if IoT really captures what's happening. Should we re-name IoT to something like "Internet for People"?
Consider this: Internet for People gathers the necessary data to make the world's population more safe and productive, while hopefully enabling medical advancements to help people live with more dignity. We're also seeing investments on using the Internet for People to make our home here on earth a more environmentally-safe place to live.
Those are fairly large asks, and the industry is indeed starting to accommodate. For example, IBM announced last year that it would invest $3 billion into a new IoT unit. Intel has begun breaking out revenue and profit for its IoT group, and IDC estimates the worldwide market for IoT solutions is expected to reach $7.1 trillion (yes, trillion) by 2020.
Without a doubt, the continued exponential growth of the IoT market looms like a giant tidal wave. Yet, little is being done to address the critical infrastructure to support this explosion of data coming our way within the next 10 years. Sensing the opportunity, many CEOs and CIOs are already making or planning to make their infrastructure investments in the near future to get a head start on their competition.
Data center analysts agree that the IoT will be the main impetus for continuing the current data center explosion happening globally. However, it's generally agreed that today's massive data center complexes (200 megawatts) being built will slow down, while smaller, more agile, edge data centers will grow significantly. The primary driver for this will be to locate the data center closer to consumers at the IoT workloads. Some have even called these edge units "data aggregation units" instead of data centers.
One would assume that buildings of large, global technology companies and their massive data centers have a plan to use them to support their aggressive edge deployments and the gathering of massive amounts of data – a hub and spoke data center topology.
In the end, is it really an IoT or an Internet for People? Either way, is your infrastructure ready for the data wave?