What a difference a year makes. In 2016, I blogged about the 100 Gigabit Ethernet (GbE) technology and the myriad of transceiver options that were available at the time. Fast forward to just a few weeks ago, and an impressive array of 100GbE gear made their way to the Open Compute Project (OCP) Summit 2017. The products on display included high port density switches/routers, single and dual-port Network Interface Cards (NICs) and a wide variety of optical transceivers.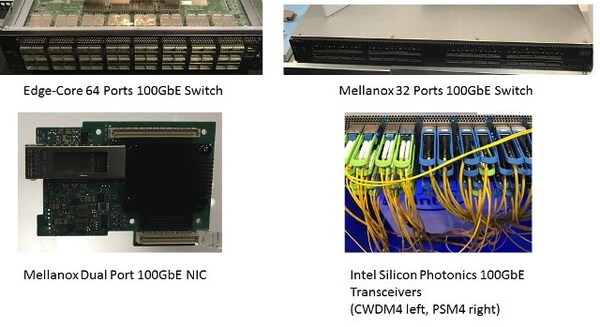 LightCounting reported sales of 100GbE optical transceivers exceeded $1.1 Billion in 2016. That's up 150 percent from the $460 million delivered in 2015. Over the last 12 months, Source Photonics has increased production capacity of 100GbE QSFP28 LR4 transceivers from 1,000 to more than 10,000. Even with a ten-fold increase, they say they are unable to meet the entire demand. Industry pioneer Andy Bechtolsheim is forecasting vendors will ship 5 million 100GbE ports this year and 10 million in 2018.
I am a believer that 100GbE will be the next step in the data center networking over the next two to three years. Are you ready?
In addition to the 100GbE active equipment one may select, end-to-end fiber connectivity plays a very important role. The primary speeds in today's enterprise data center are 10GbE or 40GbE. With 100GbE on the horizon, it's time to review your current fiber infrastructure. Since my last blog, OM5 has been officially named, and the corresponding fiber standard TIA-492AAAE has been ratified. Previously, the fiber was referred to as Wide Band Multimode Fiber (WBMMF).
I updated the table below to assist you in selecting the appropriate optical transceivers and fiber connectivity for your data center. What questions do you have? We're here to help!