As I predicted in my last blog, this year's Datacenter Dynamics Shanghai conference was the most exciting one in the past two years. For most of the event, CommScope's booth was overcrowded with convention-goers. They were particularly interested in the demonstration of the 100 Gigabit Ethernet (GE) data transmissions over an OM4 multi-mode fiber optic cable with an intended length of 430 meters. In fact, the actual transmission distance reached 450 meters during the live demo.
I heard a lot of different opinions during the event. For example, some convention-goers asked us whether the demonstration really has any practical significance. I told them yes and here's why.
Data Centers Are Getting Larger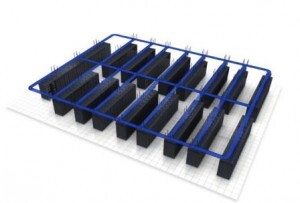 When thinking about the significance of this demonstration, data centers and cloud computing are the first things that come to mind.
Media coverage suggests that Apple is about to build a new data center in Hong Kong. The report also says that Apple's new data center is scheduled to begin construction in the first quarter of 2013 and will be completed in one year. It is expected that the new data center will be formally put to use in 2015.
Recently, Horace Dediu, an analyst at Asymco (a market-analysis company), made the bold prediction that the total number of people using Apple iOS devices will exceed one billion by 2015. That means that there will be one Apple device for every seven people in the world. All the information uploaded by these users including documents, pictures, etc., will be stored in Apple's data centers. It isn't hard to imagine how large Apple's data centers will have to be so as not to impair the experience of these one billion users.
Massive computing and storage infrastructures will certainly occupy more equipment room space. Data from Digital Realty (a provider of data center solutions) shows that more than half (54 percent) of the 300 large enterprises surveyed said that they plan to enlarge the area of their data center to 15,000 square feet (approximately 1,400 square meters). In addition, 49 percent of the respondents believe that their proposed data center will require a power supply of at least two megawatts. This makes the total area of the data center equivalent to three basketball courts (the area of a standard basketball court is 420-square meters). Two megawatts is equivalent to the capacity of a wind-turbine generator.
In fact, having been involved in many data center projects over the past three years, CommScope has found that individual equipment rooms with an area of more than 500-square meters are not uncommon in large, newly built data centers. Data centers are getting larger and the distances between IT infrastructure such as servers and storage equipment are growing. However, these devices still need to connect and communicate. When planning a data center, users don't want to be restricted by the length of network cabling. So what is the solution?
I consider the 450-meter 100GbE data transmission over multi-mode fiber-optic cables demonstrated by CommScope in Shanghaian an industry miracle. The 100GbE data transmission was realized by CommScope in collaboration with Ixia, utilizing SYSTIMAX® InstaPATCH® 360 fiber cable assemblies equipped with LazrSPEED® 550 OM4 fiber. This demonstration was not simply a piece of performance art; it was designed specifically with user applications in mind. It threw aside technical obstacles. Data transmissions of this distance are now available for commercial purposes.
Green CommScope
What CommScope demonstrated in Shanghai was not limited to the long-distance 100GbE data transmission. As previously mentioned, 49 percent of respondents believe that their proposed data center will require at least two megawatts (two million watts) of power supply. This has increased requirements for green energy.
CommScope's Enterprise Solution Division has long been a member of the Green Grid, which is a global alliance dedicated to improving energy efficiency in data centers and business computing systems. CommScope cooperates with other alliance members and obtains large volumes of information about improving energy efficiency in data centers. CommScope has been dedicated to green energy savings for many years, and has implemented a comprehensive recycling program for all scrap materials used in the manufacturing process.
This year's conference in Shanghai may be over, but CommScope will never stop innovating. CommScope's actions today will pave the way for the future development of data centers.