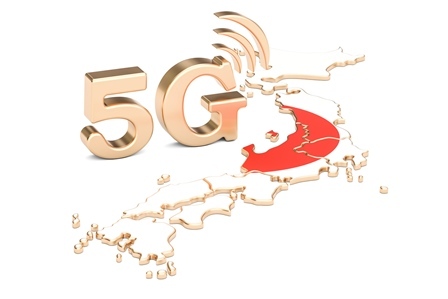 Almost two years have passed since we witnessed the world-wide 'catch them all' frenzy with one of the most successful mobile games of all time, Pokémon Go, which grossed almost US$2 billion in revenue with 800 million downloads to date.
Pokémon, an acronym for "Pocket Monsters", made its debut in Gameboy, a popular Japanese game console. It took 20 years for the Pokémon franchise to hit the jackpot by using a mobile game app supported by Google maps and augmented reality (AR) technology.
Putting networks and mobile devices to the test
Mobile games using AR technology put further pressure on 4G networks to deliver low latency and a high performance experience for impatient users. Pokémon Go has given the telecom industry a wakeup call on the realities of coverage and capacity – demands can explode unexpectedly with no warning.
Similar to the gaming industry, networks need to be flexible and cater to current demands while being prepared for the unexpected. As CommScope has mentioned in previous blogs, LTE is paving the way for 5G.
While the goal remains the same – to deliver higher speeds and lower latency to subscribers, it's anticipated that 5G could offer 10x improvement in throughout, a 10x decrease in latency, a 100x improvement in traffic capacity, and a 100x improvement in network efficiency over 4G, according to ABI Research.
Japan – a country focused on innovation
Given Japan is one of the first nations to adopt high speed wireless networks, it's no surprise the island nation is one of the top four countries spearheading the deployment of 5G. For example, Samsung collaborated with Japanese telecommunications carrier KDDI to test how 5G might be used on high-speed trains to improve passenger experience. This includes 8K video downloads and 4K video uploads using footage from on top of the train.
The 5G industry is expected to be worth more than US$1 trillion by 2026 and healthcare is expected to be one of the major industries that benefits. Japan's mobile phone operator – NTT DoCoMo and Ericsson have collaborated on ways to allow multiple virtual networks to be created on top of a common shared infrastructure, otherwise known as network slicing. This type of innovation could help improve the high bandwidth video needed by doctors to perform remote surgeries. Imagine an expert surgeon at Cambridge doing an operation on someone in Southeast Asia!

CLICK TO TWEET: Japan Provides a Glimpse into our 5G Future
Japan aims to use the 2020 Summer Olympic event to showcase new technologies. The transition from 4G to 5G will also see greater need to support consumers' applications, from video calling and mobile gaming to over-the-top services such as video streaming platforms. Not only the fans can film and upload the sports event, they can then stream high quality video of the exciting moments in a Judo or wrestling match at the Tokyo Olympics within seconds! Unlike before, traffic will see an increase on the uplink due to the enormous amount of video uploads.
As the industry starts to look towards 5G technologies, network operators need to consider how they can maximize their network investments to build a bridge to next generation technologies.
If you're interested in learning more, visit us at Wireless Japan 2018 from 23-25 May.