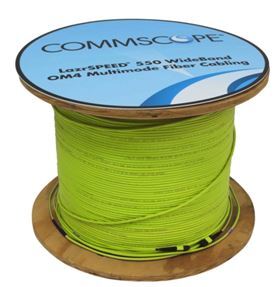 Why is it that once you hit 50, everything starts to go kaput! Well, maybe not everything. It starts with the joints – first the knees, then the shoulders, then the hips. Who knew they could creak like that? You really don't start to appreciate your joints until they don't work like they should. That leads us to today's topic: fiber connectors.
Like the connective joints in your body, your fiber connectors keep your data center connected and humming right along. Want to push your body to extremes – run a marathon, climb Kilimanjaro? Your joints better be up to the task. Want to support higher data rates – 40/100/400Gbe? Your connectors are every bit as important as the data pipes. But how well do you really know them?
For years, MPO have been the off-the-shelf response, given their intrinsic capability to support parallel transmission schemes. But lately, a debate has been raging over which MPO configuration—8-fiber, 12-fiber or 24-fiber—will be the horse you can ride into the future. Then there is the whole range of duplex connectors which are back in vogue as of late, thanks to new multimode fiber technologies such as wide band multimode fiber (recently named OM5).
As fiber technology evolves, the number of modules available continues to grow. The Fiber Optic Association identified about 100 fiber optic connectors that had been introduced to the market as of 2010. The standards are growing as well. TIA/EIA-568A and TIA/EIA-568B are the two predominate standards, but you'd also be wise to acquaint yourself with less well-known ones, like the IEC's 61300-3-35, which specifies both the pass/fail requirements for end-face quality.
Your goal? To understand which fiber/connector configurations best support your migration strategy. So in addition to familiarizing yourself with standards, you may want to partner with an expert like CommScope. We're actively involved in developing the standards around cabling and connectivity design. We'll break it down and give you the information and recommendations you need to ensure a seamless transition to higher speeds.
For example, take a look at this short video that shows how, by using the right connector strategy, you can support growth in your data center in the least intrusive manner possible.
After you watch the video, download one of our newest whitepapers, Wideband Multimode Fiber – What is it and why does it make sense. It's a quick and informative read about this game-changing technology.
If you're in Stockholm, attending Datacloud Nordic today (20 October), listen to Allan Nielsen talk about how the adoption of network architectures require more fiber in the data center at 4:50 PM or pop by stand 3.