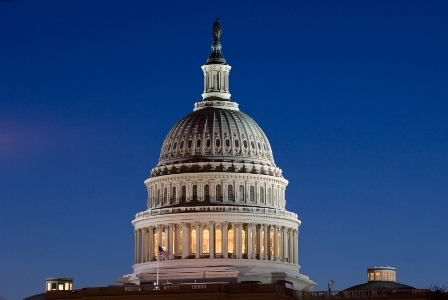 CommScope continues to add tools and informational resources concerning Passive Optical Networking (PON) and its application in the Federal (US government) market. As a manufacturer that offers end-to-end solutions that include both active equipment and passive infrastructure, we believe we are in the unique position to help end users make more informed decisions when considering implementing a PON solution.
So, when is it the right time to deploy a PON solution in a federal network?
Federal IT managers must understand a few key issues when considering deployment of a PON network. They must conduct a thorough review of their critical needs as they relate to sometime conflicting objectives of doubling down on IT investments while at the same time providing for the emerging needs in both application and bandwidth. With a 2014 budget of $38 billion, IT infrastructure will account for nearly half of all funds the federal government plans to spend on IT. This really drives the "squeeze" being placed on federal CIOs and CTOs to do more with less.
Of course this parallels what the telecom industry experienced in the mid 1990s when PON technology became the fiber-to-the-premise solution. More recently, cable companies have been deploying PON to keep up with broadband competition. Just as network operators face the demands for more bandwidth, and less expensive and more reliable networks, federal C-levels today are looking for an affordable, scalable networking solution with plenty of speed and bandwidth that provides key benefits over legacy systems. The Department of Defense and civilian agencies are striving to reduce their capital and operational expenses associated with new and existing network infrastructure. One way they can accomplish this is by deploying a PON solution.
As an industry leader and solution provider of both active Ethernet and PON solutions, CommScope recently published a whitepaper Knowing When to Deploy PON for Federal Applications, providing a balanced view of when one solution should be considered over the other, and how they can be blended to achieve the best result. In addition, it provides an understanding of the differences between EPON and GPON technologies.
CommScope can offer total solutions for both EPON and GPON systems, providing objective insights into the industry. This whitepaper explains subjects such as scalability within high-security environments as well as providing illustrated application examples. When making a decision concerning PON, the reader is shown the value of the solution rather than the overall cost. It's safe to say the whitepaper is a great tool for you to begin the discussion about PON. Click here to download the whitepaper.