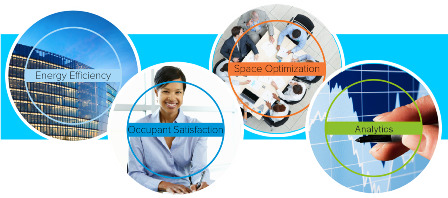 There is a sea change happening in the global lighting fixture market. The market is rapidly moving to light emitting diodes (LEDs). LEDs are based on semi-conductor technology just like computer processors. They are constantly increasing in brightness, energy efficiency and longevity. Previous generation of LEDs were used for "ambient lighting," to create moods and enhance areas with different colors; however, they were not used for their light output—until now.
Higher power LEDs now deliver powerful light outputs in addition to having a longer lifespan. For example, a 20-watt LED light tube can replace a 40-watt fluorescent light with the same light intensity brightness or better. Many products will last up to 50,000 hours (almost 6 years); that's about 50 times longer than a 60-watt incandescent bulb or five times longer than a 40-watt fluorescent tube.
LEDs are not only energy efficient but they provide a number of additional benefits. There are no bulbs and with longer lifespan, there are tremendous advantages in terms of reduced maintenance costs. They give off little heat, meaning LEDs tend to have less of a negative impact on a facility's HVAC load. They are environmentally-friendly with no mercury or heavy metals, and cost for LED fixtures continue to drop. They are dimmable and controllable in entirely new and efficient ways.

LED lighting offers you the opportunity for a revolutionary approach to how to power, control, and communicate with lights using a low cost, low voltage architecture. Fluorescent fixtures are high voltage devices requiring a high voltage infrastructure with wire, conduit, relays, junction boxes and local ballasts at each fixture. In contrast, LEDs are low voltage devices, meaning they require a low voltage infrastructure that does not require conduit in most jurisdictions, and does away with relays and junction boxes. LEDs enable remote and centralized power conversion, bi-directional high speed communications that are reliable, secure and scalable and that enable fine-grain sensing. Sensing leads to other benefits, such as space monitoring and use.
Intrigued to know more about the different technologies? The CommScope Infrastructure Academy SP7301 course introduces you to lighting terminology, technology and the Redwood System approach to lighting and sensing systems.
Have you considered an intelligent lighting system?