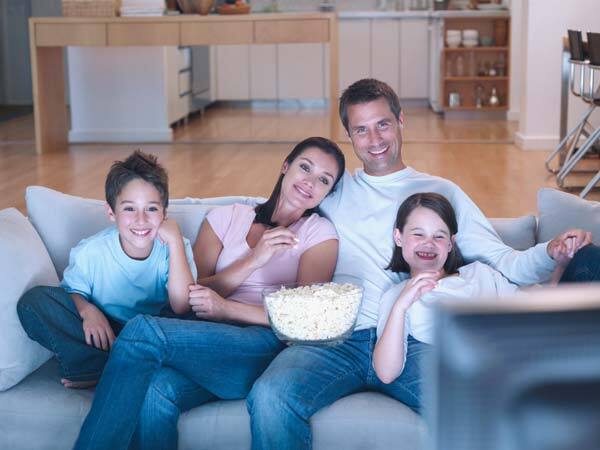 The cable TV experience as we knew it
no longer exists
. Remember when we had to turn on a cable box on top of the TV at a predetermined time to watch a movie or TV show? If you missed the beginning, oh well. If you missed the ending, then hopefully your family or co-workers would tell you about it the next day. You remember--standing around the water cooler wishing you were the "cool kid" who watched what everyone else watched.
You remember those times
? Those were the days
Skip ahead. I think it's safe to say that is not the cable TV we know today. The program you missed could be DVRed or probably watched using iTunes, Hulu Plus or from the programmer like HBO using their own HBO GO app. The water cooler is now Facebook and Twitter. That big television set in the living room is now a tablet or smartphone, and you can watch TV anywhere in the world.
How did all this change? More importantly, what's in store for us? Today's TV ecosystem is complex. YouTube, owned by Google, creates original short films and distributes and sells them with ads around it—a classic disruptor. This new form of video distribution has created a huge demand for data traffic and bandwidth for almost every home in a large city in North America. IP-based video allows more content viewing flexibility.
Today's modern cable TV operator's network is broken into three areas—cloud, network and home. The change in how video is delivered has an impact on all three areas. One of the greatest developments to an operator's network is a Converged Cable Access Platform (CCAP).
Recently, I took part in a webinar hosted by Broadband Technology Report entitled, "Your Father's Cable Provider: Cable's Continued Evolution to IP-based Services" where I discussed how cable operators have been planning to move to IP-based services.
While this IP migration will be accomplished over a period of time, it will also be completed in a modular fashion. The webinar demonstrates how operators plan to move from edge QAM and modular CMTS technology to EPoC and EPON technology for Brownfield and Greenfield respectively. This evolution will eventually create a commercial and technical ecosystem providing viewers the freedom to watch what they want, where they want, and when they want. This freedom is powerful and it will be driven with CCAP.
I welcome you to watch a replay of the webinar. I also welcome your feedback by using the comment section below.