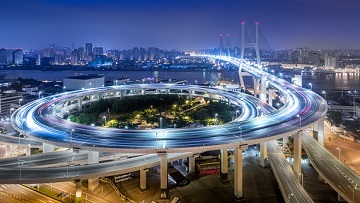 Do you remember what data centers looked like when they ran 1 Gigabit Ethernet (GbE) and 10GbE? It wasn't that long ago, yet I bet each of us smiles when we picture that because of how much data centers have changed with the 25/40/100GbE speeds running today.
That change can be seen in the encoding schemes used in the packets, the multitude of lane options in the transceivers, the media types in the transceivers and cables, the various network architectures, the physical layout of the data centers themselves and the owner-operator model of the data center spaces.
Looking ahead, what does the 400GbE that we know is coming in 2019-2020 look like? What do you need to be aware of to help plan for the migration and the impacts it poses? Trends already evolving with 100GbE will dramatically accelerate with 400GbE. But while there have been numerous "big picture" perspectives shared on the move to 400GbE, little has been said about the tools, designs and solutions that will be required to engineer the shift.
CLICK TO TWEET: Mark your calendars for a CommScope webinar series on preparing for 400GbE.
In a new series of four live webinars, experts from CommScope and select strategic industry partners will explore critical topics relevant to 400GbE implementation and provide practical recommendations, tools and solutions for optimizing your network's physical layer for 400GbE. Details and registration can be found here. We hope you can join us for this special series. In the meantime, what do you hope we cover?
| | | |
| --- | --- | --- |
| Session | Topic | Date |
| Session 1 | Transmission Media for 400GbE Architectures | Wednesday, November 14 at 9 – 10 am PST |
| Session 2 | Network Densification for 400GbE | Wednesday, November 28 at 9 – 10 am PST |
| Session 3 | Data Center Campus Architecture | Thursday, December 6 at 9 – 10 am PST |
| Session 4 | 400GbE Expert Roundtable Discussion and Q&A | Tuesday, December 18 at 9 – 10 am PST |