According to the National Telecommunications and Information Administration (NTIA), approximately 10 percent of Americans cannot get broadband at baseline speeds (three to 10 mpbs maximum advertised speeds). That means there are people in the United States who only have dial-up as their only way to access the Internet.
CommScope is proud to have played a part in many efforts to bring high-speed Internet services to these areas, including one project in North Carolina.
MCNC announced last week it completed a state-wide project expanding the North Carolina Research and Education Network (NCREN) through the Golden LEAF Rural Broadband Initiative (GLRBI).
A portion of this project was funded by the American Recovery and Reinvestment Act.MCNC is fulfilling the dreams of many by providing high-speed Internet to rural parts of the state and CommScope was a proud supporter of this and other rural broadband projects.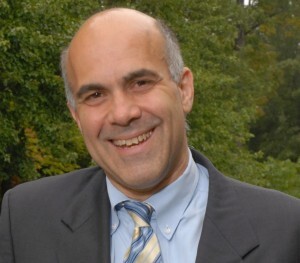 We understand that high-speed access is no longer a luxury, but a necessity.
I recently asked Joe Freddoso, president and CEO, MCNC, a few questions about this project and delivering rural broadband in North Carolina.
Q: What goes into designing and operating an extensive communication network that supports so many community anchor institutions?
A: The most important element of designing and operating a network like NCREN is a group of outstanding network engineers, network architects and technical support engineers. Their collective experience and commitment to customer service is exemplary. Here's a little background explaining the community MCNC serves through NCREN and why those people are so vital.
In 2007, NCREN connectors included 72 endpoints—17 universities of the University of North Carolina system; 25 four-year independent colleges and universities, 10 community colleges and K-12 schools districts, and 20 research institutions and other non-profit organizations. Today, NCREN serves approximately 370 endpoints, which includes all 115 K-12 public school districts, 40 K-12 charter schools, all 58 community colleges and 100 non-profit health care providers (hospitals, county health agencies and free clinics). The collective bandwidth demand from these institutions doubles every two years, and they cannot afford to pay additional fees to operate the backbone than they do today. MCNC has to be creative in our delivery model, and our engineers are highly skilled in this environment.
NCREN is made up of 2,600 miles of "owned" fiber and optical gear. It is managed around the clock by the engineering teams. This distance is up from about 200 miles in 2007. Managing the process of monitoring optical gear in the field and coordinating the repair of any fiber is time consuming and high-level engineering. The complexity of managing this network, including our ecosystem of additional partners who provide last-mile connectivity, cannot be understated. The day in the life of an engineer includes designing resiliency and security into the architecture—avoiding, where possible, any single points of failure for any connector. It also involves coordination with other operators and providers. Finally, it involves a lot of empathy—listening to our customers and their individual needs. Our engineers are not just great technologists but also great communicators.
Q: How does high-speed broadband truly benefit everyone?
A: It's hard to imagine an interaction in education, health care or research that does not involve communication across a wide area, IP-based network in today's world. These communications can be enhanced by a more capable, faster, low latency, resilient and secure network. For example, in education under a model where K-12 school districts could afford only limited bandwidth, high-speed transmission of scanned textbooks defined as "digital learning" is more accessible today and cost effective. In health care, imagine a patient who has difficulty in traveling being able to receive a consultation on their case from a renowned specialist. Connectivity for many hospitals allows a specialist from a large non-profit or university health entity to see patients all around the state in the same day. The network doesn't replace the human element, but it does allow the human element to scale to meet needs they could not meet without it. Our hope is that our investment in NCREN through the GLRBI will provide an opportunity for private-sector carriers to extend very high-speed broadband beyond the anchor institutions served by NCREN to rural communities—homes and businesses—extending the benefits of high-speed connectivity even further. This is the vision behind the Broadband Technology Opportunities Program.
Q: How does technology and networks better help students learn and teachers teach?
A: The possibilities for changing teaching and learning in the digital world are only limited by the creativity of our teachers, students and administrators, and I haven't witnessed many limits to their creativity. Let me give you a few examples.
A rural school district in western North Carolinacan now link with the North Carolina Museum of Natural Sciences and take a trip to the Amazon rainforest. You can do that over a 100-mbps connection but not over the previous 10-mbps connection that the district had previously.
A student who has exhausted the Science, Technology, Engineering and Math (STEM) classes taught in their district can now take classes from a university or community college via a synchronous high-definition video connection and earn college credit before entering college. At 10 mbps, maybe one student per district at a scheduled time could take advantage of the offering—now, there are no limits.
Formative and summative assessments delivered over the Internet are graded in real time, allowing a personalized learning plan to be developed for a student based on their competencies evidenced in their answers to the assessment. In a non-connected world, the lag time between taking the assessment and getting the results would be too great to have an impact on the student's current learning plan.
To truly change education, every student needs access to robust broadband service outside the school day. Broadband connectivity at home allows strategies like "flipping the classroom" where students lead a discussion on a topic, easily form learning groups, and work together to learn the material and find the resources they need on the Internet. This level of connectivity helps create a rich learning experience so students today can be better prepared for classroom instruction.
Q: What can the cable TV/broadband industry do to deliver high-speed Internet to more rural parts of the world?
A: The biggest thing they can do is work with county and municipal governments to create demand and make it less costly to deploy service. From MCNC's perspective, we will be flexible on costs and payment terms for dark fiber if it can help a service provider deploy more advanced broadband services to a region. As a public benefit non-profit organization with significant fiber assets throughout the entire state, our role is to help private-sector providers leverage MCNC's fiber to deploy those more advanced services to more areas of North Carolina.