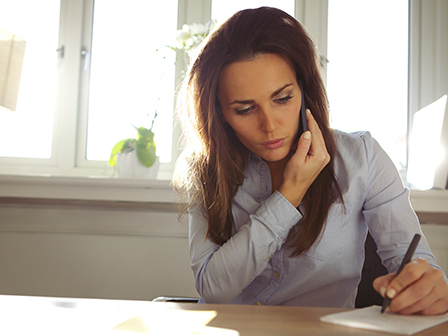 It's day one of Mobile World Congress 2014 in Barcelona, Spain, the world's largest wireless industry trade show, which is always an exciting time. It's an especially exciting day for me and for CommScope since we just announced the world's first truly unified wireless infrastructure, the ION-E. The ION-E is the culmination of a four year development effort to create an in-building wireless (IBW) solution that is so easy to deploy, so intuitive to use, and so flexible to maintain, that it defies the IBW categorizations that we currently know.
What exactly is the "world's first truly unified wireless infrastructure?" What I mean by that term is that the ION-E creates a whole new solution category—one that unifies licensed wireless, power and Gigabit Ethernet onto a single physical infrastructure. This solution addresses the needs of building owners, occupants and wireless operators in a collaborative and cohesive way. It makes scaling to different building sizes trivial. The ION-E is technology agnostic and frequency adaptive. Its flexibility protects it from obsolescence. It offers multi-band, multi-operator and multi-technology capabilities, and can re-route capacity in software with a mouse click, while utilizing the structured cabling infrastructure common to most commercial buildings.
Curious to learn more? If you are here with me at Mobile World Congress, come to the CommScope stand 2i46 in Hall 2 to speak to one of our RF experts and see a demo. If you're at your desk or elsewhere, check out today's press release or watch my video interview about the ION-E. We are on the cusp of covering the wireless world—from the inside-out—and the ION-E is one giant leap forward.
I've been looking forward to this launch for a long time, having spent years with the developers of the ION-E at CommScope. I'm excited to see how the simplicity and flexibility of the ION-E lowers the barriers to indoor deployments. Following Mobile World Congress, the ION-E will be available for operator trials only in Europe with expectations of a global release in the second half of 2014.
In-building wireless just got unified. Join us now and be a pION-Eer to the future of IBW.