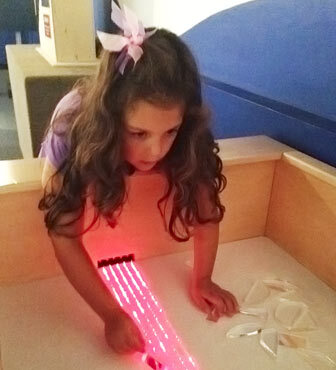 There is nothing more important than educating youngsters. I believe we should take time out of our busy days and explain the importance of education to our kids—whether they are our kids or someone else's. What's so great about this is there are so many ways we can educate.
One way is to take children to museums. It doesn't matter if you take them to the Smithsonian, Museum of National History or even a small, local museum; everyone can introduce children and students to a whole new world.
CommScope is no stranger to supporting local museums, including the Perot Museum of Nature and Science in Dallas, Texas and the Catawba Science Center in our headquarters city of Hickory, North Carolina. Recently, we teamed up with several fiber optic manufacturers in support of the museum's Light Moves exhibit. The exhibit explains the impact light has in our everyday lives. Visitors can experiment with reflecting and refracting light as they learn the scientific principles of optics. Additional displays demonstrate these principles in use in fiber optic communication devices.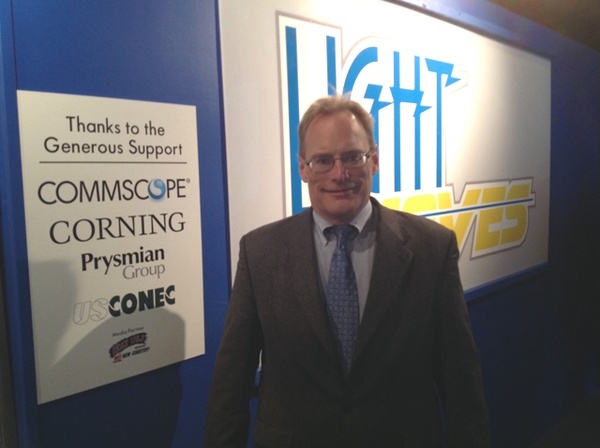 I'm proud to say that CommScope and other fiber optic manufacturers donated the material needed for this exhibit. The exhibit provides children with interactive displays demonstrating how light can be reflected, redirected, condensed, controlled and manipulated. Another way to teach kids is making the exhibits fun. Visitors will be able to do everything from stopping water droplets in mid-air to making light follow a stream of water. They will be able to steer laser beams and draw images with a fiber optic cable. Kids will walk away with a new appreciation of light and its limitless uses.
The Light Moves exhibit also includes highlights from the career and life of Doctor Harold "Doc" Edgerton, the pioneer and inventor of high-speed and strobe photography. More than 30 samples of Doc Edgerton's work are on display from the Hickory Museum of Art.
As board president of Catawba Science Center, I'm proud of what we have on display for the children of Catawba County and encourage everyone to stop by and see how we use light in our everyday lives. The Light Moves exhibit will be on display through October 26, 2014.
What museums or exhibits had an impact on you as a kid?