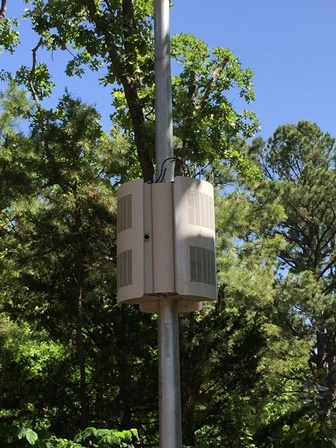 Metro Cell Concealment Solutions open up a world of opportunities for capacity-starved wireless networks. By offloading traffic from the macro network, metro cells help the entire network perform better and improve the user experience. I have seen industry claims that users can experience up to 900 percent greater throughput with a metro cell deployment. This may be possible, but it involves a lot of variables and requires a little bit of clarification of terms.
Consider the difference between user throughput and network efficiency. They are both meaningful measurements of network performance, but they are by no means the same thing. In some circumstances, they can actually work at cross-purposes. For instance, suppose you have just one user on a metro cell. This person could typically expect, say, a 12 MB/s LTE connection as part of standard service--but with a metro cell, could realize a mind-blowing 200 MB/s. That's an amazing 1,500 percent improvement in throughput!
But what kind of network efficiency is the network operator experiencing, serving just one user on a cell designed to support many users at once? Blazing speeds are wonderful, but operators need to adequately monetize them as part of their measure of network efficiency. The cost/benefit analysis of each metro cell site is of critical importance. That is why CommScope commissioned a study of metro cell deployments in Lower Manhattan in New York City. Our study revealed the need for more than 100 metro cell sites within 1.5 square kilometers. Such a high concentration of sites would present significant and costly challenges in deployment.
Metro cells will play a significant role in the future of heterogeneous networks, but metro cell networks are not easy to build. It takes time, money and lots of expertise to do it right. CommScope offers Metro Cell Concealment Solutions that aesthetically hide the equipment, making site permit acquisition easier. They are flexible for use on a variety of sites, and incorporate macro-site style technology such as antennas with low side-lobe suppression and electrical downtilt for improved performance.
CommScope and its partners also provide scouting, planning, design, installation and testing services that can help a network operator make inroads into a new and challenging environment.
If you'd like to know more about our metro cell solutions, we have put several resources online, free for download, which explore the technology and best practices. If you still have questions, feel free to leave me a comment.