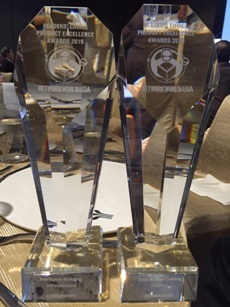 Wired and wireless bandwidth requirements continue to grow unabated, driven by the rapid growth of connected devices and user expectations of instant connectivity everywhere. In Asia, Internet users are now estimated at more than one and a half billion, predominantly concentrated in urban areas and smart cities. Network infrastructure is the key strategic foundation that underpins connected and efficient buildings and data centers. In data centers and buildings in Asia, and around the world, network infrastructure is under pressure. This growing need for bandwidth has recently prompted the ISO/IEC cabling standards body to upgrade the minimum requirement for horizontal cabling in buildings.
To meet the growing user needs for reliable bandwidth in Asia, CommScope is committed to providing innovative network infrastructure solutions designed to support today and tomorrow's requirements. CommScope's commitment received recognition at the 2015 NetworkWorld Asia Reader's Choice Award gala in Singapore.
The Readers' Choice Product Excellence Awards is held annually by NetworkWorld Asia to recognize IT vendors and service providers who have made a significant impact on the operations of end-user organizations based in Asia. The winners are selected based on votes from qualified readers with the following judging criteria:
Reputation of vendor in the marketplace
Features and USPs of the solution
Widespread acceptance of technology and/or brand
Users' feedback on the solution/deployment
Durability, scalability and quality of service as contributing factors
This year, we are proud to receive the vote of confidence from the NetworkWorld Asia readers in not just one, but two key infrastructure categories:
Intelligent Building Infrastructure

(for the third year in a row)

Data Center Cabling Solution
*Accepting the award for Intelligent Building Infrastructure is Matias Peluffo, vice president of Intelligent Buildings, Asia Pacific, CommScope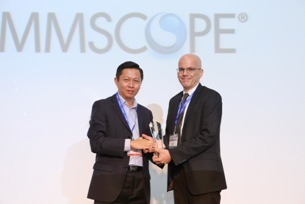 *Accepting the award for Data Center Solutions is James Young, director of CommScope's Data Center Practice in Asia Pacific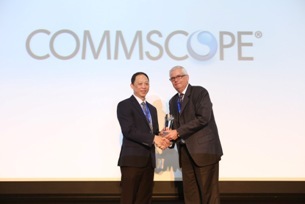 I would like to congratulate all of our product development and support teams who work hard in making CommScope infrastructure solutions the most trusted and reliable solutions on the market. These prestigious awards demonstrate the trust placed by end users in the quality, reliability and performance of our solutions as we strive to meet and exceed user expectations in Asia.