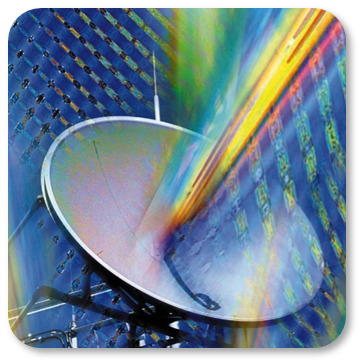 In a previous blog post, High in Fiber, Low in Network Saturates, I discussed how coverage and capacity requirements in both wired and wireless networks are extending the reach of fiber optic solutions.
However, I was reminded that while fiber is often the transmission medium of choice for backhaul networks, it is not always readily available or economically viable. This is particularly true where mobile network cell sites are positioned primarily to maximize subscriber coverage. In these cases, deploying new fiber to a network control station or switching center is often impractical and leasing an existing line imposes a significant recurring operating expense. Microwave radio links provide an ideal alternative solution, which can be rapidly deployed, allowing operators to cost-effectively bridge the gap without sacrificing performance.
Microwaves provide a reliable, high-capacity solution for many backhaul scenarios such as a bridge from access points to a fiber point-of-presence, transporting to and from network control stations and switches or aggregation centers. The cost-efficiency alone often makes it the logical choice.
Although much of the talk is about fiber optic systems and fiber-to-the-antenna, there is little doubt that microwaves are a viable alternative to fiber for mobile network backhaul. Microwave systems are well positioned to meet the projected growth demands of the foreseeable future.
While enhancements in radio functionality provide the platform for competitive, reliable high data rate transmission, significant complementary technological strides in the associated antenna systems have also been made to maximize the value proposition of microwave backhaul.
With this in mind, the CommScope Infrastructure Academy developed a course, SP6105 Microwave Radio Antenna Link Fundamentals, to offer a great introduction to microwave infrastructure technology and deployment. It has certainly helped me understand these other important options in the world of infrastructure choice. Hopefully it can help you as well.
I would like to hear your feedback. Have you deployed fiber to meet your capacity requirements? Are you using microwave radio links for backhaul? Please let us know in the comment section below.