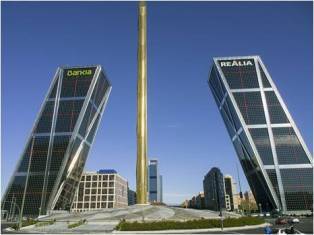 I am often asked which structured cabling category I would choose for a project. Most engineers' response should be, "It depends." It depends on many considerations, such as:
Site size
Business type
Building type
Life expectancy of the installation
Engineers tend to call these decision parameters. Yes, we are that warped.
Every cabling investment is an endeavor to succeed and that the company will thrive and grow, based on a responsible business plan.
For example, 15 years ago my wife and I were trying to decide which house we wanted for our future family. We were on a tight budget. We chose an apartment, even though we knew we would need more space soon. You know the old saying, "Don't live beyond your means."
Of course in the end, we had to move and paid a lot more for a townhouse.
So, what does this story have to do with cabling? Re-cabling a whole building (i.e., an office, hospital, airport or any other premise) is more traumatic than a domestic move. You either do it one piece at a time, inconveniencing many employees in process, or you move into temporary location to reinstall the cabling in the now empty site. So, you'd better choose properly the first time to avoid recabling.
The image above shows a building in Spain where the first Category 6 installation took place in 1997. I was involved in the project and the chosen solution was GigaSPEED. The property owner was brave to choose the cabling type because Category 6 wasn't a standardized category (it become a TIA and ISO category in 2002). The usual option was Category 5/5e.
His courage was rewarded. Today, that installation is still fully capable to support 1 Gb Ethernet for many years. If the property owner had chosen Category 5, they would be considering whether to re-cable or not and deal with all the associated costs and headaches (I know there are market solutions supporting 2.5G/5G over Category 5 but supported distances are not the standard 100 meters).
Recently, Matias Peluffo's reported that Category 5e cabling, which is used in many offices around the world, will be considered obsolete for new installations following a decision this month by the ISO/IEC cabling standards body.
When I am asked today about cable installation, my default recommendation is to install Category 6A (obviously my natural choice is GigaSPEED X10D). It supports a broad set of applications, including 10G Ethernet. If you are deciding between Category 6 and Category 6A, a slightly greater investment may imply considerable savings in the long term.
By the way, I stick to my recommendations. I installed GigaSPEED X10D in my home and I don't foresee a re-cabling project for decades.
If you have any questions about which cabling to deploy for your facility, leave a comment below and I will be sure to respond.