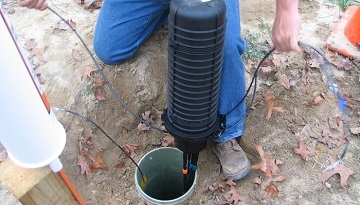 Hurricane Florence ravaged North Carolina and South Carolina last month. Because I live in South Carolina and commute to CommScope's corporate office in Hickory, NC, I monitored all the weather forecasts—they didn't look good.
When you see a Category 4 hurricane headed your way, you start to prepare. By Monday, water and other provisions were already sold out (the storm didn't hit the coast until Thursday night/Friday morning). I remember living through a few hurricanes in New Jersey when I was a kid. My parents made sure we had fresh batteries for the radio and flashlights. That was the priority.
Fast forward to 2018, I'm charging up back-up power supplies just in case we lost power and couldn't charge our smartphones and tablets. Think about it, if you lose power, there's no television to watch or radio to listen to for storm updates. Today, we rely heavily on our mobile devices. Even my kids' school-issued iPads had weather apps to track the storm.
CLICK TO TWEET: Want to protect your network infrastructure from natural disasters? Put them underground.
Just to be clear, we live about four hours from Wilmington, NC, where the full brunt of the storm was felt. Things are finally starting to get back to normal there (weeks after the storm passed). Even being that far away, areas around us flooded and received major storm damage. The one thing I told my kids (this was their first hurricane) was everything will be fine. What else could I tell them?
When the storm finally reached my neighborhood, we were prepared; however, how prepared can you be? It rained heavy for three days. I was ready to lose power and connectivity. Even with the wind and the rain, both stayed on. When the storm started to die down, I went outside to check on the house and the rest of our neighborhood. Everything seemed fine. At that moment, I realized one thing—all our connections are underground.
We live in a new neighborhood, All the homes are new construction, meaning the builders and utilities put everything underground. There are no aerial wires or cables anywhere. That's when I remembered a blog my colleague Doug Wells posted in 2013 following Hurricane Sandy. Doug said, "One way to protect your infrastructure is to place it underground. Simply moving your coax and fiber plant underground and placing it in conduit is one of the easiest ways to protect that lifeline."
I'm thankful that our service providers put our cables underground. I believe it is one of the reasons we didn't lose connectivity during Hurricane Florence. And for those who are still feeling the pain from the recent storms, I encourage you to donate to the American Red Cross' Hurricane Florence Relief and the Hurricane Michael Relief.
Additional Resources: