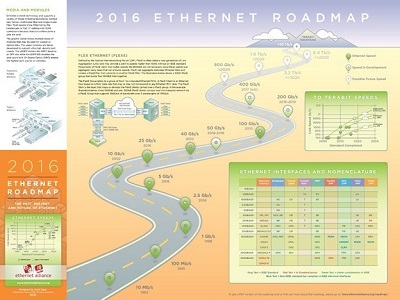 When I look back on my career, it was always about fiber: how to use it, where to use it, when to plan for more of it. That's where useful tools like the Ethernet roadmap come in handy.
Created by the Ethernet Alliance, the roadmap shows where we are now in terms of speed, and where we're likely to be in five, 10, 15 years from now. It shows where we focus our attention and how to meet the challenges of growing bandwidth demand. The roadmap can be a great tool for businesses to chart a path forward and get in sync with the people developing applications for mobile users around the world.
CLICK TO TWEET: CommScope's Jim Young takes you through the Ethernet Roadmap and why it's a map worth following.
When CommScope developed its high speed migration platform, we kept the Ethernet roadmap in mind. We use it, abide by it, show it to customers. The road to terabit Ethernet is long and winding, but it is indeed on the horizon. It requires a fresh look, a new way of doing things.
In the below video, I talk more about that.