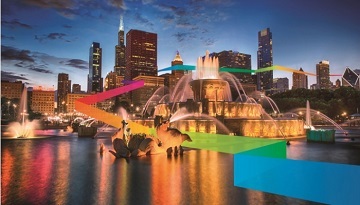 "Our place in the future is not a given," admonished TMForum CEO Nik Willetts at the recent Digital Transformation World conference.
His statement was intended for communication service providers (CSPs) currently managing the challenges of scaling to a 5G world. Key among these are costly integrations with legacy systems, virtualization of existing network elements, and long concept-to-cash cycles that impact time-to-market for new services.
CLICK TO TWEET: Jack Raynor explains how CommScope helps you navigate to 5G.
Additionally, CSPs face tremendous competition from non-traditional "hyperscalers" that are challenging traditional revenue models. But one of the biggest hurdles may come from the inside—the inertia of their own traditional people and cultures.
One of the biggest takeaways from the conference was that the next three years will be critical for CSPs to execute on a new digital transformation journey to survive in the 5G era.
In short: The existing operating model needs to change dramatically.
But the upside is that 5G promises a multitude of opportunities—ranging from radio improvements to new value-added services. These services include low-latency mobile gaming, autonomous automobiles, high-throughput live broadcasting events, health care applications, and smart city operations.
In particular, these new service opportunities come with a range of considerations—like how to manage increases in cell density per square mile, ensure bandwidth allocation, and guarantee data ownership and privacy protection.
But with a shift in mindset towards new technologies and paradigms like cloud-native, machine learning, virtualization, automation and orchestration—CSPs will be able to automate existing workflows and create software-based service architectures and programmable infrastructures that enable them to drive down costs and increase their service agility.
The choices are many, and one of CSP's biggest challenges will be navigating them all…
That's where we come in. At CommScope, we've been collaborating with our customers to help them decide on the right digital transformation path for them.
We tailor our Multi-Domain Service Orchestration service to match each CSP's existing strategy to help automate and orchestrate their ever-evolving networks and enable an agile service creation platform. We're equipped with Cloud-native, SDN, VNF, Machine learning and Model/Policy Driven Service Abstraction frameworks as well as the other necessary tools to prepare our customers for 5G.
We can help you better understand your choices in preparing for 5G. Get in touch with our team today.