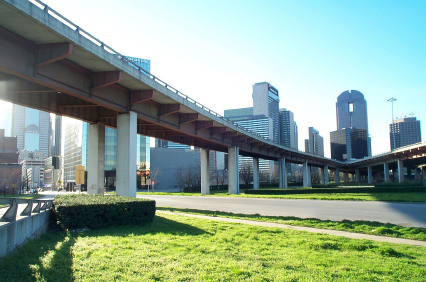 CommScope's technical support team recently helped complete the first customer installation of the ION-U in the U.S., and is now supporting more rollouts here. The ION-U's set-up wizards and intelligent configuration tools proved their value in the field, enabling a quick and easy rollout.
CommScope worked with a major U.S. wireless operator for this project, deploying the ION-U in a congested downtown area of Dallas as part of an outdoor coverage and capacity upgrade. The area sees a high concentration of users daily, especially during events at a nearby arena. In advance of the deployment, CommScope hosted two-days of ION-U training sessions for about 45 members of the deployment team. These sessions introduced them to the new features and demonstrated how to use the set-up wizards and intelligent configuration tools. We also provided on-site support during deployment to help with installation and verify performance.
There were two primary ways that the ION-U proved itself in this project:
The cabling wizard ensured a quick set-up and eliminated the risk of performance-crippling cabling errors by human error
The auto-leveling significantly reduced the set-up time and number of people required for this deployment
The onsite deployment team used the cabling wizard to confirm the connections between the master unit, remote units and RF cards. It turned out that one of the connections was installed improperly. Without the cabling wizard finding the error, the installation would likely have continued all the way to commissioning. That's when the operator would have noticed performance issues when testing the system. Without the wizard, the error would have significantly stalled the project. The wizard removed any time wasted trying to find the error, ensuring the network is performing at its best from day one.
The ION-U also made the optimization phase of deployment faster with its power auto-leveling feature. In a typical DAS optimization, two people are needed--one to send a signal from the headend and one to measure it at the remote units-for setting the power levels. That optimization style takes time, probably half a day. With the ION-U, one person can use the set-up wizards and intelligent configuration tools to send and receive the signals, leveling the power automatically. For this first deployment of ION-U, we had two people perform the old method in addition to the auto-leveling to verify its performance. The ION-U system set the levels correctly, needing no adjustments. The system is now up and running, carrying more wireless traffic per hour with fewer dropped calls in Dallas' congested downtown area.
There are many other features and benefits to the ION-U. Have you check them out yet? If not, this three-minute video summarizes them.
What part of DAS deployment do you find most challenging?