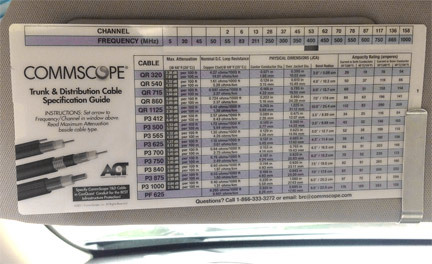 For cable television technicians on the job, a truck is never considered fit for service without a Cable and Specification Guide, also known as a slide rule, tucked into the sun visor.
For as long as CommScope has been making coaxial cables for cable television (and that's a long time), we have provided free cable frequency attenuation slide rules at trade shows and other events. Considering how many of those we've given away over the years, a lot of trees were cut down when they were made out of cardboard. For the past six years, we've been handing out slide rules made of plastic—which doesn't contribute in a positive way to our carbon footprint.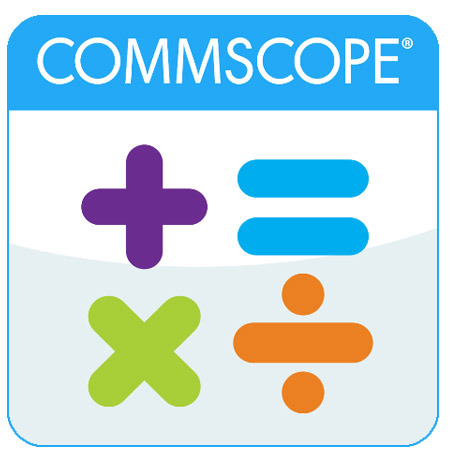 This is a new era—environmentally and technically—so it is fitting to replace that slide rule with an application that fits with present day. Designed specifically for the iPhone, iPad and Android devices, the updated and free cCalc™ application should prove to be a valuable resource for any technician who uses a smartphone or tablet. Now they can use the truck visor for what it was intended.
Do you still have one of our old slide rules? If you do, share a picture with us on Twitter, Facebook and Instagram using the hashtag #CSSliderule. We'd like to see them.
Go ahead and download the free app to your iPhone, iPad and Android devices and tell us what you think about it in the comment section below.