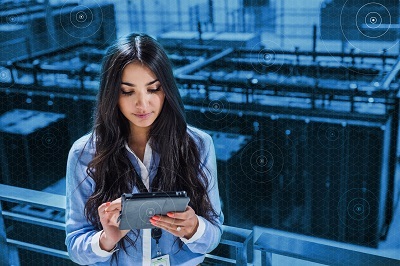 I love to run when I'm not playing with networks at work. In the past 11 years, I've run a full marathon each year plus other shorter races.

Completing a full marathon is definitely a case of mind over matter! As you run 26.2 miles (or just under 42.2 kilometers), you've got a lot of time to think. In my case, I am very happy to finish anywhere between four and five hours – that's several hours to worry (and make excuses)! The approach that works best for me is to establish lots of short-term goals as I progress my run: the next step, the next 1 km, the next landmark. If I dwell on the fact that I have multiple miles still to finish, the aches and worries return with malice.
I mention this because much of our time in this fast-changing industry is spent thinking about what could happen in five years' time as opposed to what will happen in the shorter term. Like running, technology investment is a balance between understanding the long term objective (finish the marathon) and ensuring that you meet the needs of today (complete the next step).
Lately I've been thinking about how we can better manage the increasingly complex physical layer associated with today's connected and efficient buildings; specifically, I look at how automated infrastructure management (AIM) systems can be deployed now to connect and manage multiple devices, while also making more efficient networks, in the future, within building environments.
In case you're not familiar, AIM systems collect information about the physical layer infrastructure using intelligent points of connection. It monitors the connected environment in real time, providing detailed information on what is connected, where it is connected and the status of the connection. This is all very important information, especially when an incident occurs and connectivity is lost.
As you can imagine, this type of information, which used to be collected manually, is critical to helping IT and facility personnel manage and optimize the physical infrastructure. AIM systems, like CommScope's imVision, are seen as key to the deployment of smart building networks. AIM has evolved to the extent that the global standards bodies have decided that this technology does, in fact, need standardization.
See Also: imVision Testimonials
AIM technology is set to become an enabler of wider capabilities. ISO and IEC have recently approved the ISO/IEC 18598 standard that will define the functional elements and requirements for AIM systems. Included in ISO/IEC 18598 is a standardized application program interface (API) framework that opens the door for future integration with a variety of external applications and systems such as building information modeling (BIM) and other Internet of Things related applications. AIM has the potential to enhance the functionality of BIM in the areas of asset information management, space utilization and location-based energy management policies.
This will be of particular interest to the construction industry and building owners, as BIM is currently being mandated by several governments – United Kingdom, Finland, Norway, the Netherlands and Singapore.
Regardless of how intelligent buildings evolve, there will always be a need to efficiently leverage physical layer connectivity information. The business benefits of a standards-compliant AIM solution make a compelling case for the selection of an AIM system as the primary tool for managing the physical layer of connected and efficient buildings. It is best to deploy AIM technology now, as your next step, as it will better position you for the 'finishing line' which is out there some time in the future.
For more information, download CommScope's recently released white paper, "The business benefits of automated infrastructure management in connected and efficient buildings."