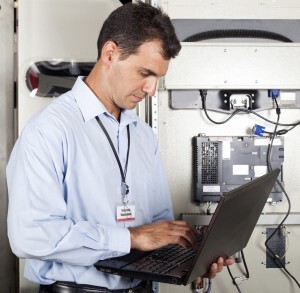 As we recently reported in our 2013 Enterprise Global Survey Report, mobility is a "game changer." For many of you, mobility might just be a career changer.
If you are currently in the wireless industry or want to expand your business to get into this growing market, having the appropriate education is going to be your game changer. At the CommScope Infrastructure Academy, we offer nine on-line wireless courses so students can become knowledgeable and certified in wireless technologies.
One of our most popular wireless courses is our SP6160 PIM/VSWR Certification. This course is designed for anyone who is involved in the design and installation of wireless cellular infrastructures. It details the importance of Passive Intermodulation (PIM) and Voltage Standing Wave Ratio (VSWR) as well as how to measure and mitigate it.
PIM has become a hot topic with wireless carriers. While PIM has been known and studied for many decades, wireless carriers have traditionally limited their PIM testing to labs. The more recent introduction of portable test equipment targeted at resolving PIM issues in the field has extended the topic to a much broader audience, including thousands of field operations personnel tasked with maintaining wireless networks.
Carrier networks are aging and the ability to find PIM issues are related to outdated networks. Installation, hardware quality and hardware design also play an important role in determining PIM performance. The continual roll-out of new technologies and new hardware into wireless networks makes PIM testing in the field a perfect candidate for ensuring a high quality of service.
To make learning easy for the mobile minded, we have made course SP6160 fully compatible with many mobile devices. Students successfully completing this course will be recognized as certified (for three years) in these two topics, which are fundamental to the wireless industry. And if you are a BICSI member, SP6160 qualifies for two BICSI CECs to help you stay certified. Make sure you enroll today.
If you have taken the course, tell us what you think by using the comment section below.