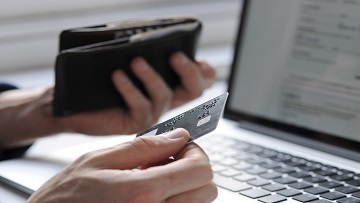 My parents took me shopping a lot as a kid. As a result, I know a good bargain when I see one. Now that I'm older, I still go shopping and enjoy it, but I'm becoming an even bigger fan of online shopping.
While I might still like to go shopping, I never do it on Black Friday. For those living outside the United States, Black Friday is the day after Thanksgiving where stores have major discounts on many items for the Christmas season.
CLICK TO TWEET: With Singles Day and Cyber Monday, CommScope's Joseph Depa proves that online shopping is not a fad.
As technology continues to be part of our everyday lives, Cyber Monday is becoming popular—the Monday after Black Friday when people do most of their Christmas shopping online (sometimes at work). Many online sites offer similar discounts that brick and mortar stores do, but you don't have to get up early on Black Friday and fight off a sea of people for the latest gadget.
Let's be honest, online shopping is not a fad. Last year, Cyber Monday saw record sales and was the biggest day in the history of U.S. e-commerce. Consumers spent $3.45 billion that day alone, an increase of more than 12 percent from the previous year.
We are seeing the same trend in China with Singles Day on November 11. In fact, it is bigger than Black Friday. This year alone, Alibaba reported that sales from Singles Day amounted to $25.3 billion, a 40 percent jump from last year's figures. Mobile e-commerce transactions have also been a major driver of China's online sales boom.
This trend will only continue to increase because the younger generations—Millennials and Generation Z (Gen Z)—are always on the go and rely on their mobile devices for everything. Being connected is important to them.
Three out of four Millennials agreed that they could not survive one full day without their smartphone. The same goes for Gen Z where more than 60 percent of them find it difficult to live without their smartphones. In fact, Gen Z currently makes up 25 percent of all consumer spending, and that is expected to grow to 40 percent in the next decade.
As these mobile trends in commerce continues, the reliability of a network and similar connectivity is needed. That's why I'm proud to work for CommScope. As a communications infrastructure leader, we shape the always-on networks of tomorrow.
So, for those who participate in Cyber Monday, remember that your purchases are probably running through a network supported by CommScope. Now, where's my wallet?