Last year, the U.S. Defense Information Systems Agency (DISA) created an aggressive new strategic plan that would be challenging to implement for any organization. It would even be difficult for an organization that delivers services across the globe and has to collaborate with multiple government agencies.
If you are not familiar with what DISA does, its function is to deliver foundational infrastructure and communication transport services for the U.S. Department of Defense (DoD). In the corporate world, that typically means delivering voice and data to an office of workers. That's much different for DISA. The agency must bring a myriad of data, voice, wireless and video capabilities to the tactical edge. In laymen's terms, that means bringing communications to the battlefield.
The DISA 2020 Strategic Vision aims to increase network speeds dramatically to the military through a multi-tiered plan:
A 100G global backbone completed through the carriers
Wireless infrastructure enhancements supporting the highest bandwidth possible for mobile deployments
A full array of spectrum management
Consolidation of data centers and integration with commercial data centers where possible
Normalization of networks with common standards (i.e., everything over IP meshed infrastructure)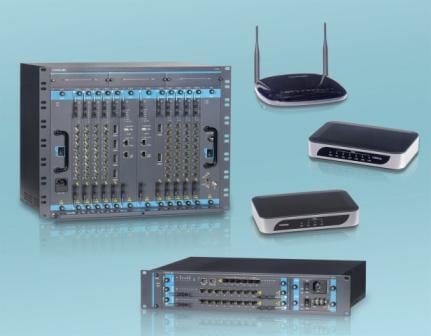 Normalization of networks has been developing for some time. CommScope's Gigabit Passive Optical Network (GPON) and Ethernet Passive Optical Network (EPON) offerings are examples of the types of transport solutions for this highly dynamic and converged DoD environment that includes high definition video and Internet Protocol television. PON can lower costs and deliver highly secure, small and large networks over a broad area with electronics needed only at the core Optical Line Terminal and edge Optical Network Unit. The CommScope EPON solution already is JITC certified (Joint Interoperability Test Command) for this type of application.
A central PON deployment can manage hundreds of square miles of operations and has the ability to support protected distribution systems for additional physical integrity. EPON seems to be an ideal platform for meeting DISA's plan. High bandwidth to the edge, scalable, and Ethernet based makes it easy to incorporate PON into both new and existing installations. The CommScope standards-based EPON solution enables reuse of existing distribution layer switches with small form factor pluggable devices, with no need to retire recently built conventional networks that can still be supported by PON. Multi-user ONUs with up to 24 ports are compatible with Category 5 and 6 cabling installation as well with options for Power over Ethernet.
No matter which PON is chosen I believe CommScope is the only PON supplier that offers a complete solution of hardware, cable, splitters and other passive gear for a totally integrated solution.