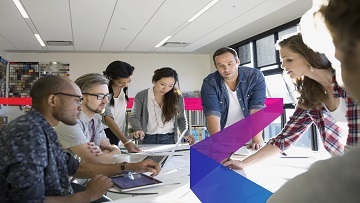 Technology is advancing in gigantic steps and we cannot stop it. Today, there are more customers and end users than suppliers, which has made it a real challenge to focus attention on a market so full of possibilities -- in addition to providing the best service to customers.
CLICK TO TWEET: Our PartnerPRO Network is designed to help our partners find new opportunities in today's competitive and challenging market. CommScope's Matias Fagnilli explains in this blog.
Recently, we held our traditional Kick Off conferences throughout the Caribbean and Latin America region (CALA). Chatting with several of the attendees and collaborators, we could see the variety and scope of projects has never been so diverse in the region and even in other parts in the world. This raises a question: how do we continue developing new technologies and meeting the increasingly large requirements of the clients without dying in the attempt?
Once again, the answer is found in our partners. These partners play a key role to offer a comprehensive benefit to our customers, which can only be achieved by the strength of a solid network of experience, knowledge and teamwork. This is precisely what our PartnerPRO Network community represents in the region and the reason we have been successful with the most demanding and highest profile projects not only in CALA, but in the world.
We know that our partners are facing an increasingly competitive market, which is why PartnerPRO Network is designed to help our partners find new opportunities in today's competitive and challenging market. It is not enough to just provide partners with innovative solutions and products. CommScope also works with them on training to provide an even deeper level of value.
CommScope has more than 40 years of experience and knowledge and the most outstanding experts in the industry which provides the foundations for the PartnerPRO Network community in CALA to be highly recognized for its strength, its joint work and the excellent level of service what it offers. Whether it is at the furthest point of Argentina, on the hot beaches of Brazil, in the beautiful cities of Colombia or to the north of Mexico, our joint strategy with partners ensures that our customers have the same level of service.
At CommScope, we are aware that walking alone we could grow, but with the help of our partners we can achieve goals that seem impossible and capitalize on the wide range of possibilities in the market that the Caribbean and Latin America offer us. Let's keep growing, working and moving forward together!
Trust CommScope ... and your customers will trust you.
Additional Resources