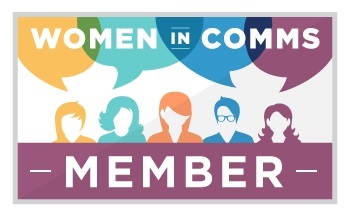 I am happy to announce that we are including new training classes in CommScope's unique DAS training opportunity for women within our wireless partner organizations.
CommScope offers free DAS training for women within our partner organizations—customers, installers, systems integrators—who meet certain requirements. Women can get certified for free by attending the training classes about CommScope's DAS and repeater solutions. The goal is to help women improve their knowledge of DAS and potentially help them find employment or expand their work into DAS.
Recently, I wrote a blog explaining how CommScope's Distributed Coverage and Capacity Solutions (DCCS) Technical Support team is now supporting the legacy TE Connectivity distributed antenna system (DAS) solutions, FlexWave and InterReach. We also added those solutions into our portfolio of training courses, which are now available to women who are eligible to participate in the free program.
Since launching these free DAS training opportunities more than a year ago, the number of women who have participated in our training classes has increased significantly—jumping to 26 attendees from a starting point of zero, with more than half of them taking advantage of the free training opportunity.
Some of these women started with the DAS 101 course, with an introduction to the variety of DAS solutions CommScope offers. Others began to immediately pursue certifications for specific DAS platforms. Since announcing this program, I have received a constant stream of inquiries and requests from women in the industry. I am excited that we can now offer them even more educational opportunities with our expanded class roster.
Are you a female at a CommScope partner organization and interested in participating?
Complete this application to be considered for the program.
The DCCS Technical Support team now offers training for the legacy TE Connectivity DAS solutions:
These solutions join the list of training classes we offer for legacy CommScope DAS and repeater solutions:
The Technical Support classes include detailed overviews of the solutions as well as hands-on learning about installation and commissioning. Visit CommScope's Global Training website, the DAS and Small Cells Institute, to view the available classes. We offer these courses at the following CommScope locations:
Richardson, Texas
Raleigh, North Carolina
Shakopee, Minnesota
CommScope is also sponsoring the new Women in Comms (WiC) organization, and I am looking forward to the WiC conference taking place with the Big Communications Event. It is great to see the movement within the wireless industry to support women expanding in new directions.
Will you be at the WiC conference? Visit our booth to get additional information on this program. If you have questions about our DAS training program, then please leave me a comment below, and I'll gladly reply.